CAPTAINS UPDATE
Spring meeting 4 May 2017
We had a good turnout for the Spring Meeting on 4 May, with 19 ladies playing on the day. Immediate past captain, Liz Mapson, won the Silver Scratch with a score of 90, with Judith Ezard winning the Silver Handicap, and the Millar Bowl for the best net on the day, with an impressive 74. The Bronze 1&2 Scratch winner was June Mitchell, with a score of 99; Joyce Gilg and Annet Coles won the Bronze 1 and Bronze 2 Handicap with scores of 80 and 76, respectively. Di Botterill and Rickie Pawsey both had a two. Following the presentation of the day's winners, the following were presented with the following trophies:
The Cynthia King-Robertson Cup (9 Hole Competition) Margaret Mapledoram
Woolacott Winter Trophy 1st Liz Mapson
County Stableford Prize Silver 1st Liz Mapson
County Stableford Prize Bronze 1st Ros McIntyre
Ying Wong, Betty Willey and Fran Shrubsole came 2nd, 3rd, and 4th in the Woolacott Winter Trophy, and Stacey Ford came 2nd in the silver County Stableford Prize.
Very well done to all the winners, a great day was had by all.
The County Bronze Meeting 6 June 2017
Downes Crediton hosted the County Bronze meeting on 6 June 2017. The weather was atrocious with strong winds and intermittent, but heavy rain, making it a very challenging day, particularly on the back 9. This was reflected in the scores with the Scratch Cup being won by Julie Bacon (Boringdon Park) coming in with 32 points. The 21 – 28 handicap winner was Julie Bacon, (Boringdon Park). Downes Crediton ladies acquitted themselves well with Penny Long and Joyce Gilg taking 2nd and 3rd place in Bronze 1, respectively, both with 31 points, but Penny winning on the back 9, and Sue Bond taking 3rd in Bronze 2. Well done to all. Thanks to Alan Barr and Peter Stunell who 'ball spotted' for us on the 12th and 16th holes.
The Ladies Open 22 June 2017
The Ladies Open played on 22 June 2017, was played in much better conditions than the County Bronze meeting, although it was very warm. We had a good field, with over 50 ladies playing from various clubs across Devon. There was only one '2' which netted the team from East Devon with 30 balls!! Mary Kier from Okehampton, won Nearest the Pin on the 7th and Margaret Powell (East Devon) won nearest the line on the 14th.
The winners of the mixed team were Joyce Gilg (Downes Crediton), Jo Coe (Downes Crediton) and Celia Marshall (Torquay); the visiting team winners were Julia Cole, Christine Young and Ros Williams from Tiverton
The overall 3rd place winners were Doreen Warren (Downes Crediton), Marina Caston (Downes Crediton) and Jane Warren (Okehampton); second were Ruth Ford (Downes Crediton), Ann Jones and Pat Jeens both from High Bullen. The overall winners were Ros McIntyre, Ying Wong and Shirley Stunell, all from Downes Crediton. The raffle was well supported and half the proceeds will be donated to the Captain's Charity, Honeylands Children's Centre. Thanks also to Keith Parsons, our starter, and Peter Stunell who assisted with the raffle. We all had a wonderful day and went home with some good memories.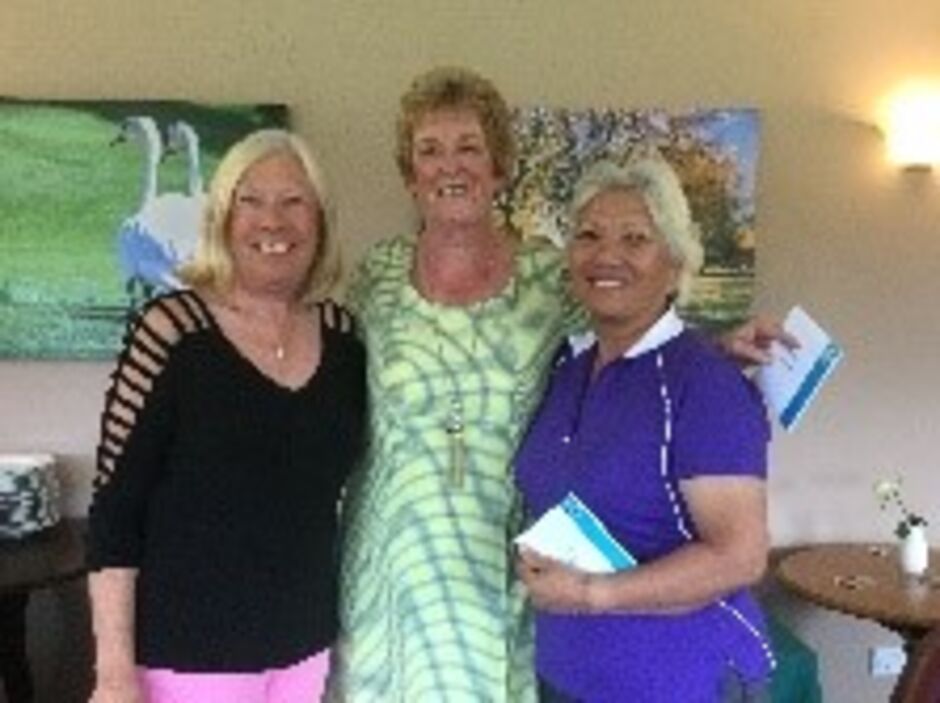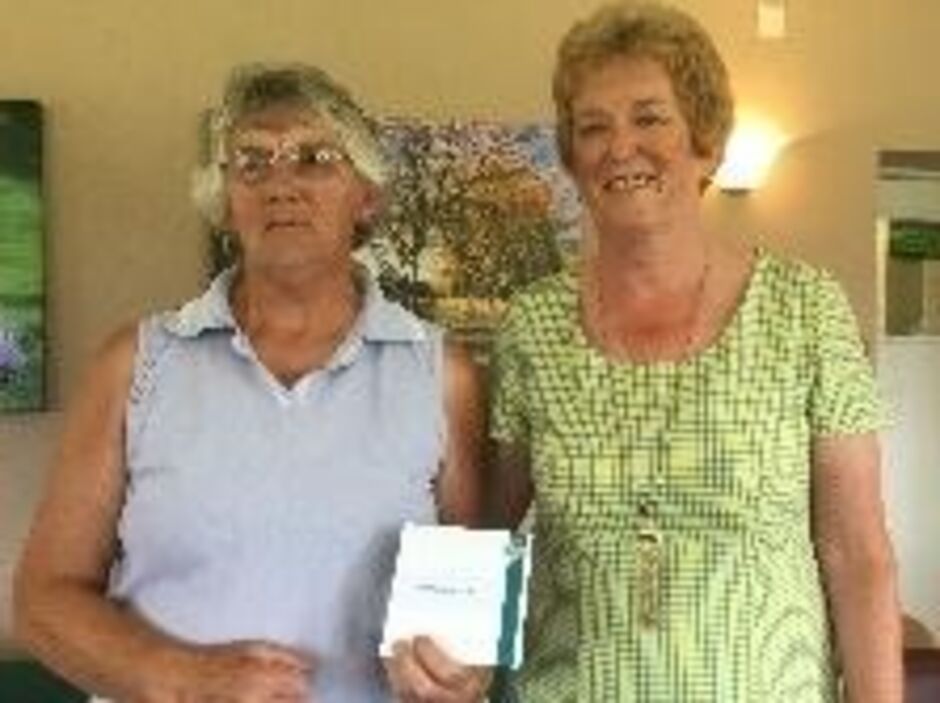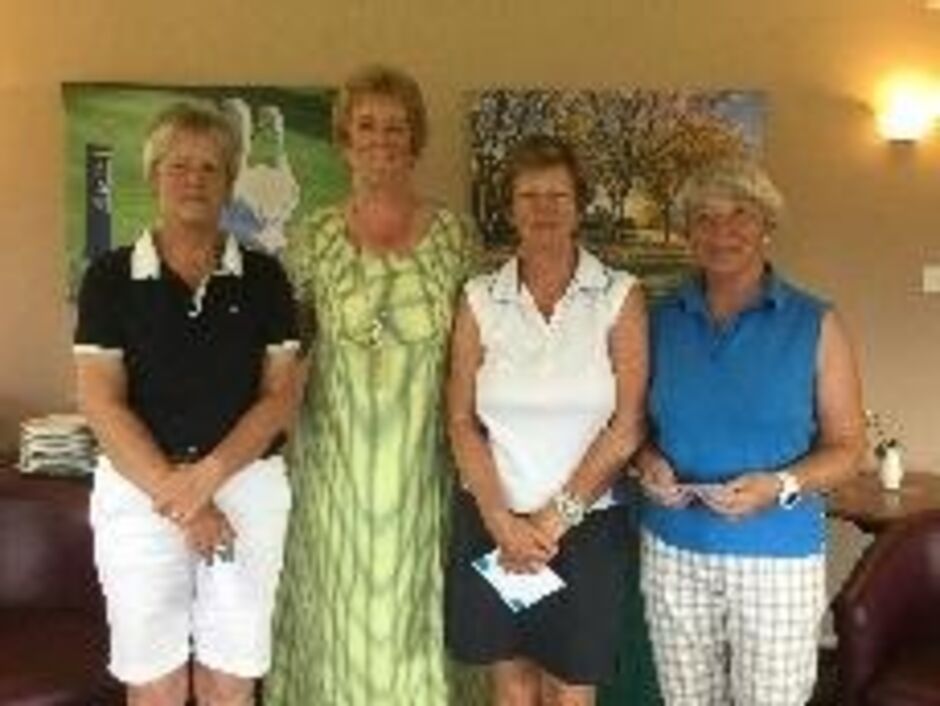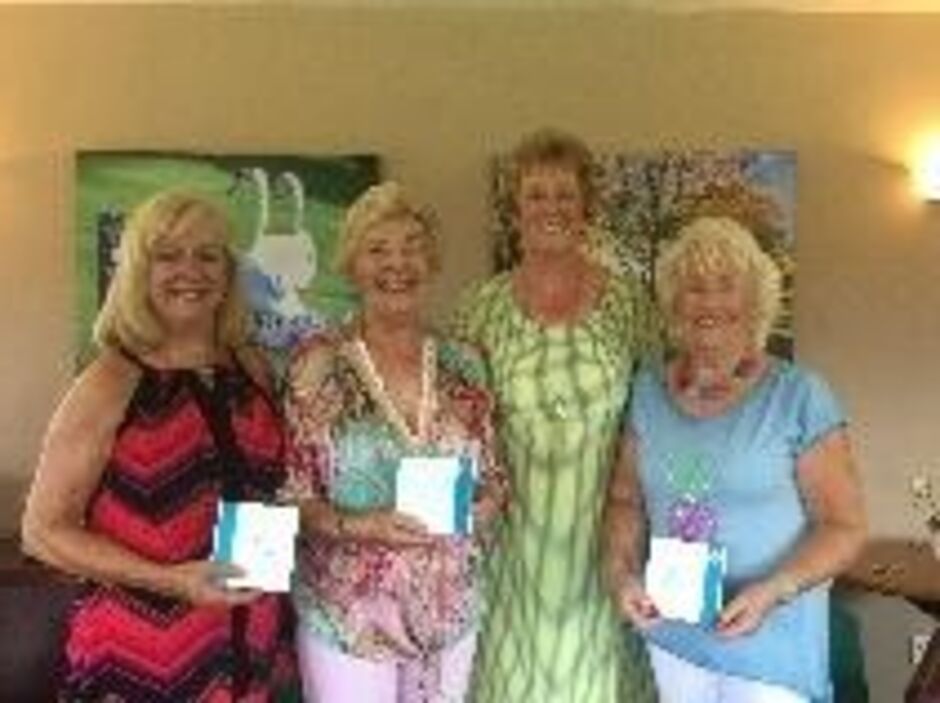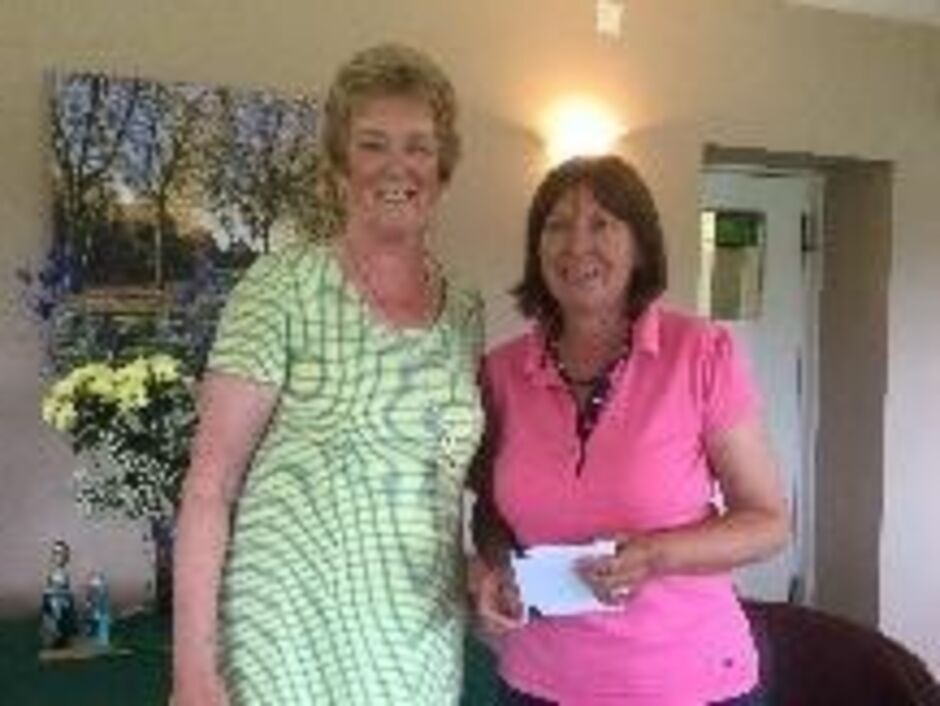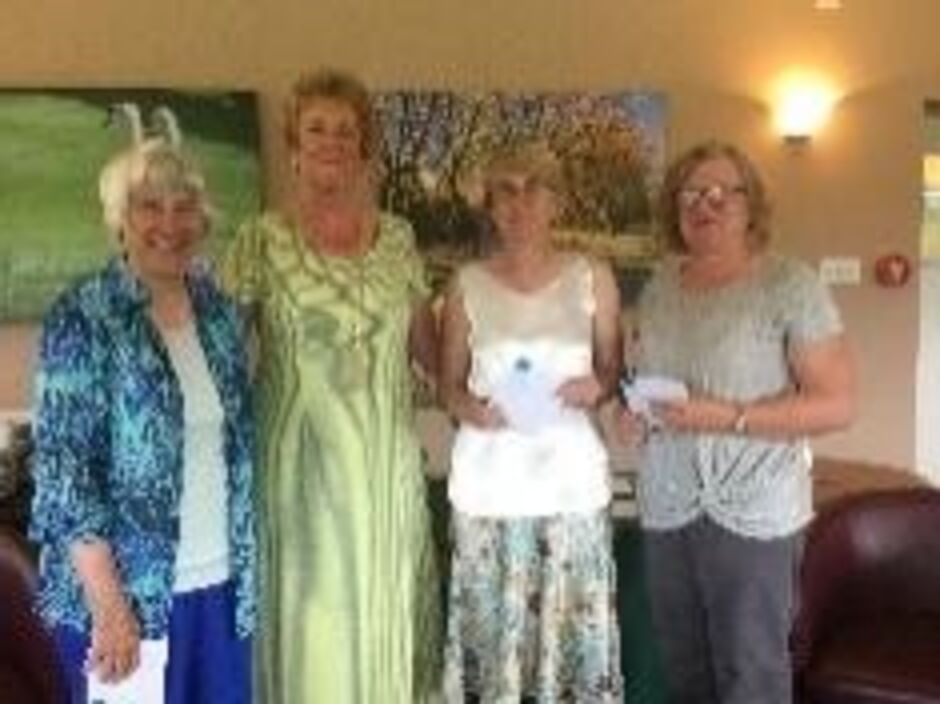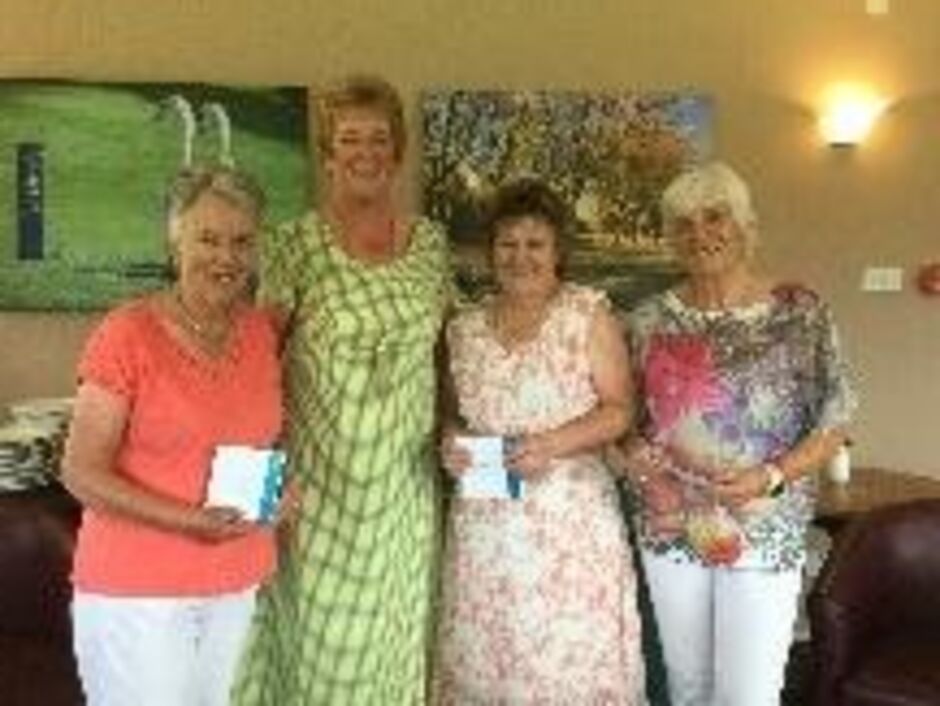 Presidents Matches
The Presidents Team have won 4 and halved one of their matches so far – very well done to them all. They play Tavistock away on 30 June and hopefully their winning streak will continue.
Sheelah Creasy Matches
The Sheelah Creasy team have won 3 matches and lost one away to Wrangaton, so far. They play East Devon away on 28 June, so good luck to them with that.
New Members
We have several new lady members who are working towards gaining their handicaps. We operate a 'buddy' system with the new ladies to help them with playing and understanding the rules of golf, and generally to make them feel welcome. Welcome to those new ladies and hopefully it won't be too long before you get your handicap certificates which will mean you are able to play in club competitions. Do feel free to contact Sue Barr (Ladies Vice Captain) if you would like someone to go out and play with you. Her contact details are in the Members Directory.
We have had some wonderful weather recently and all credit must go to the greenkeepers in keeping the course in such good condition. Many of the visiting ladies have fed back positive comments, so thanks to all of you.
Catering for the Sheelah Creasy, Presidents and mixed matches has been very good, again, with many positive comments from visiting teams, so many thanks to Dave, Laura and the team.
Shirley
Ladies Captain