Senior Moments + Latest Teams/Results & Updates
​
Latest Team Updates :   
​​​Special Events : Eclectic Final Results ( To be revised ) - Summer Knockouts ( ​Singles & ​Pairs​ + Plate) - Pentathlon   
Results Added : Sidmouth Away 21/09 - September Medal 11/09 - Teignmouth Away 05/09 - Okehampton Away 31/08 - Dainton Park Away 23/08 - Sidmouth Home 09/08   
Next Up :: Poultry Stableford 23/10.
See ' SENIOR PAGES ' for prize sheets and all Senior section info.
​Eclectic Final Results- ( To be revised )

Pairs/Singles Knockouts 10/09 - Pentathlon Round 4 Positions - See Special Events ​
​Wednesday 18th October - Rollup - Bill Dick Reports:

On what was not a bad day for the time of year only 17 turned up to roll.
Not too many N.H.S. but the way things are going there will soon be more of them than there are of us.
Only 2 prizes with 1st place going to the four ball of Richard Wilson, Wally P. Boab Rippon( Sunday Post Joke) and Peter Dewhurst.
Star man here was Peter who would have killed his handicap if it had been an individual comp.
2nd with 73 were Tom Berry, and Paul Willcocks, who were getting used to their new handicaps, and John Essery. They scored 41 on the front 9 and started back with 6 points on 10 but pretty much downhill from there.
Collecting the balls in last place with only 67 points were Laurie Taylor, Bill Dick and Keith Ham. This was a disappointing score from the pre match favourites but Keith's chirpy personality kept their spirits up.
Monday 16th October - Hip Hooray - Graham Cox Reports:
The threat of Hurricane Ophelia was not sufficient to put off 73 hardy men of Devon from a game of golf. 40 in Division 1 and 33 in Division 2.
There was an early lack of light, caused by sands from the Sahara ! [per BBC Weather], but gradually the sun came out and with it blue skies and gradually increasing winds. None of which were enough to put Cedric off donning his shorts. (Presumably they go away when the clocks go back).
With challenging conditions the scores were generally on the low side, only four players coming in with more than 36 points. However, that didn't stop the usual culprits managing 8 "twos".
Some "off course" incidents caused excitement, and a source for excuses on performance.
Three loud bangs in the field adjacent to the 8th fairway, proved to be caused by an Electricity Transformer exploding rather than the farmer taking pot shots at Herbie Smith and his colleagues.
Sometime later a helicopter was spotted flying low over the course causing some concern that Paul Willcocks had taken to diving off the 11th Tee Box again. It turned out to be the Electricity company trying to track down the failure. Clearly Paul had no such thoughts of deja vu and romped home with 40 points to win the day by 2 clear points ahead of Wally Phillips (2nd Place), Tom Berry (3rd Place) and Colin Parr (4th Place) each with 38 points. The rest of us mere mortals had to be content with level par or worse.
In all there were 9 prizes in Division 1 and 8 in Division 2. With the SSI at 73, the top four players had their handicaps cut by 1, with Mr Willcocks suffering an additional cut of 1. Prize sheet uploaded and available on Senior Pages.
Friday 13th October - Rollup - Graham Thompson Reports:
We golfers, like many other sportsmen, have our own individual superstitions. Some of these surfaced today with only 12 members being willing to chance their luck on Friday 13th. Of course a society booking and an away match at Saunton may also have played a part but the number was disappointing nonetheless. Those of us who braved the ill fortune that might have awaited us found that the rough continues to grow faster than the mowers can keep up with. The recent autumn sanding of the greens added a further challenge making the 81 points scored by the winning team of Cyril Dawes, Paula Fricker and David Vowden a very good result. The second placed of the four teams, Ed Copp, Keith Ham and Graham Thompson followed 6 points behind. There was talk of only awarding one prize with such a small turnout; but the organiser decided in favour of two prizes. Scurrilous rumours that his own team's second place influenced the decision were of course completely unfounded.
Roger Field, Trevor Firth and Roger Phillips were awarded the balls for their 71 point total, a result achieved despite one of the team reverting to his previous occupation and driving a buggy round the back nine. The additional expenditure must have hurt as he was not seen to offer a lift to either of his team-mates at any point on the physically challenging second nine. Quite how the trolley with which he started came to have a flat battery after fewer than nine holes was never explained convincingly; but a lack of even a modicum of technical expertise (like not actually switching the charger on) may have been involved.
Wednesday 11th October - Rollup - Bill Dick Reports:
A dull cool but mainly dry day saw 8 early birds go off in two four balls. There were only 16 in the second draw 4 three balls and one four ball.
Numbers down on the usual but so were the greens. Only 17 in play with roughly half of them temps and the ones in play had just been sanded and stabbed.
With one exception the scores were very close. 3 prizes with third place going to Colin Cole, Mike Conder and Bill Dick with 65 points. Most of the credit for this going to Colin Cole.
Second were the 4 ball of Paul Fricker, Bob Rippon, Joe Lawrence and Eric Fee. Their score of 66 was boosted by scoring 10 points on hole 14.
However winning by a distance was the three ball of H. "happy" Smith, T "straw" Berry and the little master Wright with a score of 73.
Declining the balls with 62 points were Messers Essery, Pring and Willcocks.
Monday 9th October - Mick Thompson Trophy - Cedric Chapple Reports:
Another nice day for the Golf, some sunshine, slight showers, wet underfoot but generally very acceptable. Greens still quick and true prior to green maintenance on Tuesday.
64 entries 34 / 30 division split, numbers a bit down on normal, certainly some roll up members absent.
Good day for the Division 1 boys with 10 recording Par and below. Division 2 not so hot with only that divisions winner recording Par figures. Everybody agreed that the course was playing longer and several complaints about slow play, some in the later part of the draw out for 41/2 hours plus.
So the results.
Division 2 winner Brian Johnston 36, Herbie Smith 35, Paul Dorothy 33.
Division 1 winner Colin Parr 39, Martin Howe 38, Graham Pateman 37. 7 players on 36 with Steve Gidley recording the best back 9 with 20 points. From memory 6 X 2s all quite well rewarded.
Full results posted on the Seniors board - otherwise click on home above when logged in and then select this competition.
Prize sheet available on Seniors Pages when received by the editor.
Mick Thompson trophy, winner Colin Parr, well done Sir, steady Eddie.
Footnote, Mr Fricker not enjoying the best of days on the course following his round trip prior to tee off, note for Paul, them trolleys don't work very well without a battery.
Thursday 5th October - Boringdon Park Away - Ian Pring Reports:
Boringdon Park – A very busy golf facility with a modern large club house. The second floor having capacity for 400 people. There are 2 courses with all golf facilities available including a open driving range next to the club house.
The Saltram course we played is elevated with outstanding views which include southern Dartmoor, eastern Plymouth and down through the Estuary with Rame head and Mount Edcombe in the distance.
The course although wet in places had very quick undulating greens that ran true. The total area at some point in history was part of the Saltram Estate with remnants of previous times such as stone arches and the like to be seen around the course.
Still in it's infancy as only 8 years old, it's a long course that presents a great challenge especially due to it's exposure to the elements on all sides.
The host were keen to encourage a new relationship with Downes CGC and suggested we take as many as wanted to go. So 8 pairs were alerted, emailed, telephoned and confirmed as attending. On the day only 7.5 managed to muster for duty. Slightly embarrassing to say the least.
However a great day was had by all with excellent weather, challenging golf, friendly company and a lovely post match meal .
Special acknowledgements to Tom Bery & Paul Willcocks, John Essery & Chris Shaw, Ed Copp & Barry Lias also Martin Rutley & John Dean. These pairings all won their games so we settled on a half for the match overall with the last game only having 1 Downes member. Looking forward to their visit to us next season.
Wednesday 4th October - Rollup - Cedric Chapple Reports:
Twenty five arrivals, twelve in the first group, thirteen in the second.
Quite good conditions a little cold, getting a bit late for shorts but it's got to be done.
Preferred lies appreciated, balls difficult to locate amongst the multi coloured leaves, however new leaf collector spotted on the seventeenth will be a great asset. Greens still looking good and surprisingly quick.
Results, winners with 82 points the team of John Hooper, Dave Vowden and George Crabbe. With 78 points and second Alan Jenkins, Eric Mundy and Peter Caston. With 75 points and third the foursome of Brian Ware, Colin Parr, Tom Berry and Dennis the menace Wright a hard earned £1 each.
Bringing up the rear with 64 points Richard Wilson, Graham Cridland and Alan Matthews who on his own contributed 36 points. As the aforementioned had long departed balls collected for the lowest score of 71 still in the Clubhouse, Keith Ham, Trevor Firth and Graham Cox. All agreed that the quality remaining in the bag suitable for 13th hole sacrifice , as they used to say at Wimbledon, New balls please.
Monday 2nd October - Medal Winners Cup - Bill Dick Reports:
On an afternoon that got progressively worse only 7 of the 11 eligible players competed.
Simon Mannell N.R.d after a 9 on the 16th hole
6th Paul Willcocks score 81
5th Gerry Hodder score 80 (Gerry was the only double medal winner)
4th Paul Dorothy score 79
3rd George Crabbe score 78
2nd Jim Dunlop score 75
The winner with a score of 73 net was Frank Sanders.
Monday 2nd October - Rollup - Bill Dick Reports:
The individual roll up only attracted a field 37 players with a further 7 competing in the medal winners cup this was a low turnout for a Monday.
Although the weather was not great it was mostly dry until after the last group finished. Medal winners were not so lucky.
Wally Phillips the outright winner with 38 points was the only player to beat the SS of 70. However a further 7 players won something with scores going down to 32 points.
In addition Roger Field and Alan Willey picked up a decent amount as the only players who managed a two, one each.
Friday 29th September - Rollup - Graham Thompson Reports:
The wet autumn has certainly made our grass grow more quickly but has not yet brought the mud and slippery conditions that might have been expected. The early introduction of "winter rules" was welcome nonetheless as it allowed us to remove from the balls the grass clippings that accumulated there. The reduced run on the ball made the course play significantly longer and for your reporter at least (and his partners) made leaving putts short of the pin an all too common occurrence.
The 29 members who entered today's competition were rewarded with dry and mild weather. The four teams that made the prize list took full advantage of this and were separated by only two points. Mike Hammond, Andy Scoots and John Wiggington scored 80 points to take first prize followed one point back by Cedric Chapple, Herbie Smith and David Vowden. Two teams scored 78 points but a better back nine of 40 points earned third prize for George Crabbe, Paul Fricker and Paul Willcocks leaving Nick Bromell, Keith Ham and David Jordan to collect the 4th prize with just 32 on the back nine. This last team was left to rue what might have been as they completed the first 16 holes with a comfortable lead; but one point on each of the two finishing holes dropped them back from first to fourth.
At the other end of the leader board, the early departure of John Bundfuss, Peter Dewhurst, Nigel Evans and Robin Tooze avoided for them the ignominy of the balls presentation. This went instead to Colin Cole, Roger Field, Eric Parkes and Dennis Wright whose arithmetic on the card was even less impressive than their golf. However, they all seem to have acquired the knack of drawing good quality balls from the bag suggesting that they might have had practice. Our Cornish railwayman lamented his accidental choice of partners prior to the round, a disappointment that was justified by results. However, a free choice may have served him no better as the team he predicted as likely winners proved to be even less capable of scoring points than his own. Better luck next time, Cyril.
Wednesday 27th September - Rollup - Bill Dick Reports:
With a lot of our top boys at Saunton and a dubious weather forecast there were only 9 guys for the early draw and 8 for the second draw. In the end the weather was not too bad.
We played two competitions. Normal for early boys and a 4BBB for the later ones.
Winning the early draw with a score of 77 and by a margin of 11 shots were A Jenkins, Eric Fee and Peter Caston. Envelope behind the bar. The 4 BBB was a much closer affair. Two scores of 43 but winning with 44 points were Keith Ham and John Hooper.
Johhny "two shots" had a stellar performance and Hammy shows an outstanding ability to pick good partners.
Tuesday 26th September - Lin Ashman Trophy - Bill Dick Reports
The annual mixed match took place on a decent September day.
In the opening match our boys "Sunny" Bill and I.M.P. V.C. had a comfortable win over Viv J.and Fran S.mainly due to superior driving and putting and taking a hard line on where the fairway ended.
In match 2 the ladies Captain Shirley and Annet Coles came up against Mr. Cox who was in devastating form especially on the front 9. Graham got some help from Viv's husband, who received some verbal encouragement from his Captain prior to the match, on the back 9 which enabled the gents to secure a comfortable win.
Game 3 was a much tighter affair with the male team of Alan Willey and Dave Warren hanging on for a half against Sue Barr and Ying Wong.
In match 4 Trish Wallis and Doreen Warren were 2 up after 13 holes playing against Andrew Gilg and Eric Parkes. Andrew thought that this state of affairs could not be allowed to continue so he whacked Eric on the head with his driver knocking "Sparky" out. It made little difference as the ladies closed the match out on the 16th green.
In game 5 our Chairperson and the "little master" finished their match on the 16th overcoming stiff resistance from Rickie Pawsey and June Mitchell
However the ladies had another win also featuring a Gilg. This time it was Joyce and her partner Betty Willey who routed Alan Barr and Peter Coles. Joyce had the good grace to whisper the result to the gent's Captain in a crowded lounge to spare the chaps blushes.
Overall a win for the men by 3.5 to 2.5 which was a closer outcome than some were predicting. Indeed because Dave "boy" Jordan believes every thing his Captain tells him, and cannot keep the fake news that his Captain was losing to himself, some people thought the ladies had won.
Anyway it was a fine friendly event followed by a good meal. Everybody enjoyed the day, except of course Eric who did not know what day it was.
Monday 25th September - David Moss Vase - Paul Willcocks Reports:
The ever popular David Moss Autumn Vase attracted 59 entries on a wonderful late summer's day with a gentle breeze and warm sunshine. The entry would normally be higher but several would-be players migrated to Teignmouth for their re-arranged Seniors Open. Frank Morell from division 1 won the trophy with 39 points. Second was Peter Russell with 37 points followed by David Taylor also with 37. There were four players with 36 with countback being necessary to separate Simon Mannell, Keith Blake, Jim Kenshole and Gerry Hodder. Alan Willey was 8th with 34 points.
The winner of division2 was Peter Dewhurst with 37 points with countback again being necessary to separate him from John Dean and John Rance also with 37. Fourth was Jo Hull (again!) with 35, a score equalled by Jim Enright in 5th place. The final prize place was taken by Dave Conabeare with 34.
There were 17 2's scored today producing a meagre return for those who managed to fluke one.
Gloves are off tomorrow when the Seniors take on the Ladies again in the annual Lin Ashman Trophy. Good luck chaps and don't mention courtesy shots!!
18th - 22nd September - Monmouth Tour - Ian Pring Reports:
Fifteen went to Monmouth via various routes and stop overs but all arrived at Ross on Wye on time and ready to begin our Welsh Tour. Five days and five courses for six of us, the others taking a well earned break on Wednesday with tourist activities in the general area.
Day 1: Ross on Wye took its usual toll on our group with it's very confusing teeing arrangements and my 3 ball played the 4th twice instead of the 15th before we realised. The two ball behind took advantage and played through i.e. the correct hole, this I said was our excuse for being late in, however Chris had other ideas and announced to all what dumb,dumber and dumb-ass had done. The greens on this course were awful with drainage channels cut right across some of the greens, other wise a nice course.
Day 2: Rolls of Monmouth my favourite of all courses the grandeur just hits you when you drive up the long lane to park under the huge poplars next to the mansion. This course is so long that my lithium battery was drained by the 17th but the walk renders outstanding views especially with the lovely sunny weather illuminating the autumnal colours. However we were all feeling rather worse for wear after the curry night etc. The after game meal helped to rejuvenate us and we all made off back to the hotel however it was an eventful journey when Roger G. had a trike motor bike smash straight into the side of him. A rather large lady laid strewn across the road, Ricky rang 999, Dennis directed traffic and deserves a MBE for services to' etc. Two and half hours later the young lady was secured away to hospital without life threatening injuries both wrecks removed and the road swept.
Day 3: Monmouth GC for six of us on this very hilly but probably the prettiest course you'll find.
The others did the castles/mines/museums etc and Roger P. and Ken went to the driving range ! Which didn't help, they may have shared a sandwich.
Day 4: Raglan Parc GC a new course to our tour itinerary, very nice although the club house is rather higgledy-piggledy and suffers badly from the A449 road noise pollution. The course however is challenging and well worth a visit. This is where Roger G.'s week continued its theme when his buckled trolley wheel presumably from the accident fell off leaving him having to cadge a lift on his playing partners buggy. Later we had the 'spectacle' of Walter pacing about looking for his glasses which he later realised he was actually wearing all the time.
Thursday evening was our now established end of tour Italian night where the wine flowed somewhat. Some of this wine was slightly more expensive 'Château Enough' , so ( Bill the treasure -r ) paid for it separately. The rest of us melon farmers had to drink the house wine, £4500 total bill and on Tom's orders an extra 20% tip .Very reasonable but of course they didn't do all day breakfast so Roger & Ken didn't come.
Day 5: Newport GC and expecting heavy rain before we finished but we got home dry and had lovely weather all week again. Excellent course, fast undulating greens difficult as no run and high winds.
Overall Results for the 4 days: 1st. Bill Dick 112pts, 2nd Ian Pring 111pts, 3rd Richard Burston 106pts, 4th Tom Pettifer 106pts, 5th Laurie Taylor 106pts.
Thanks go to Tom for another great week.
Friday 22nd September - Rollup - Graham Thompson Reports:
Numbers were down a bit today with just 24 entering the competition as 18 of our regulars were enjoying the pleasures of foreign golf in Wales before the border is finally closed. George Crabbe, however, took the prudent decision to stay in Devon in case he was refused re-entry to England. He was rewarded by earning some of the prize money on offer.
The organiser took the usual stick from some of our more conservative (small "c") members by varying the competition to give one score to count on the par 3s, two on the par 4s and all three on the par 5s. Fortunately for his safety, the new format (well, new to us anyway) was well received after the game by most participants and will no doubt be used again. Its reappearance might have had even more priority had the organiser's team not finished 4th with only three prizes on offer. In fact only two points covered the first four teams making it one of the closest results of the year. Indeed, 4 points covered the first six teams. First prize went by virtue of a better back nine (34 to 33) to Cedric Chapple, Paul Fricker and Keith Ham with 69 points ahead of Tom Berry, Colin Cole and George Crabbe. In third place were John Essery, David Jordan and Herbie Smith with 68 points.
The relatively low scores in fairly benign playing conditions suggested that the new format was something of a challenge. Two teams found it more challenging than most and tied on 60 points at the tail of the field. A 15 point last 6 meant that the balls were awarded to Jim Downing, Roger Field and David Vowden
Wednesday 20th September - Rollup - Cedric Chapple Reports:
Eighteen Seniors on the day split evenly over the two start times. Weather pretty good in the morning but breaking up later in the day soaking the last two groups.
As stated before even teams in each group, a change perhaps for the early birds who seemed to have suffered the deadly four man team penalty in recent times.This did not help their cause however as they all failed to appear in the winners enclosure.
So… In first place with 79 points Dave Vowden, John Cann with Ping trial driver and Keith Ham.
In second place with 78, Colin Parr, Tom Berry and yours truly. In third place with 73 points Cyril Dawes, John Essery and Trevor Firth the last mentioned spotted on many occasions looking for his ball, bit of a hooker I understand.
In the absence of the lowest scorers namely Robin Tooze, Peter Caston and John Bundfuss the balls were unclaimed and feeling abandoned. The team on 73 points remaining in the clubhouse might had have a case had they not claimed the magnificent £3, shared for their momentous on course performance.
Of note the course played well although distances once the ball landed has started to reduce, greens, surprisingly fast.
Monday 18th September - Grandad's Trophy - Paul Willcocks Reports:
The annual Grandads Trophy is upon us again (where has the year gone?) and 64 competitors, whether grandads or not, took to the course on a fine, relatively warm late summers' day. Scoring was considerably better than in the medal last week and a score of 42 points by Joe Hull was the best of the day to lead division 2. Alas, Joe is not (yet) a grandad and could not claim the trophy although the 1st place prize money went some way towards making amends. A score of 40 points in 2nd place by grandad Robin Tooze won him the trophy. With 39 points 3rd place went to Jim Enright and 4th was David Moss also with 39 points. Barry Lias scored 37 points to take 5th place. Keith Napper scored 34 points to take 6th place and his playing partner Paul Willcocks was 7th also with 34 points and Alan Matthews finished 8th with the final score of 34 points.
In division 1 Brian Williams lead the way with 39 points followed by a resurgent Tom Berry with 38. Third was Martin Howe with 37 followed by Nick Bromell also with 37. Summer visitor Chris Shaw was 5th with 36 points followed by John Cann also with 36 and David Taylor with 35. Unlike last week when one player took the whole of 2s sweep, 9 players took home a much reduced pay out.
Special mention must be made of Keith Napper whose 2 on the 13th, a hole on which he receives 2 shots, resulted in a net 0 on the card!
Friday 15th September - Rollup - Graham Thompson Reports:
Members who were put off by the weather forecast missed a good day's golf with only the briefest of showers (on the 17th for your reporter) and a generally mild breeze. 20 of our hardier – or more optimistic – members entered the roll-up with both of the two 4-balls in the early draw. Their three-quarter handicap allowance took its toll and they finished at the bottom of the leaderboard. Scores were surprisingly modest at the top end with three prizes and three teams recording 74 points. There was little run on the ball after the rain of the past week, but this did not seem enough to account for the low scores.
Neither countback on the back nine, nor on the back six nor even on the last three holes could separate the second and third placed teams with Cedric Chapple, David Jordan and Chris Shaw edging out Andrew Chandler, Graham Thompson and Dennis Wright for the second prize based just on the last hole. A better back nine (by 1 point) earned first prize for Tom Berry, John Essery and Laurie Taylor. It was no consolation for the losers in this tied score to find that had the game been played over 17 holes instead of 18, the order of the first three would have been reversed. Of course the third placed team might have done better had its high handicapper playing first off the first tee not found himself playing not the relatively common "3 off the tee" but "2 off the tee". The eagle eyes of the following team (and ultimate winners) made sure that this was duly noted and our resident legal advisor ensured that the correct procedure was followed. Team morale recovered quickly as the other two team members both scored satisfactorily despite the team captain having a senior moment and being unable to remember the name of his colleague. Back in the club house after the game, he had no difficulty in remembering what brand of stout he needed.
The absence of the early draw members from the clubhouse when prizes were awarded meant that the only other team in the competition, Keith Ham, Dave Vowden and Brian Williams, were awarded the balls. Neither Keitth nor Dave felt that the ball they drew was up to their exalted standards and returned them to the bag. Brian, however, who may not have been able to recognise the small print on his kept it anyway.
Wednesday 13th September - Rollup - Bill Dick Reports:
The day started wet and windy but improved as the day went on.
The early birds were delayed because we were invaded by the Royal Marines. 6 of them went out just behind Alan Draper's Pentathlon team who followed our gallant warriors.
A slightly delayed second draw saw another 15 of us set off. This included the trio of Cyril, George Crabbe and Chris Vercoe. Chris had a bad day and you did not need to see his card to know this.
Cyril, who really likes all the new beers, had a visage which did not leave much to the imagination.
21 players gives 3 prizes. 3 Teams tied on 75. Losing out were Messers Cox, Gibson and Dorothy. 3rd by virtue of their back 9 were Laurie T, Nick B and D. Jordan.
2nd because they had the poorest back 9 of the three teams were Nigel Evans Joe Lawrence and Wally Phillips.
Winning with a score of 81 were Keith Ham, Dennis Wright and Sunny Bill who is used to this weather allegedly.
The day was not a total loss for Cyril as his team won the balls with a score of 65 and Cyril picked a beauty out of the bag. I would like to tell you what make it was but it did not have any writing on it.
Monday 11th September - September Medal - Paul Willcocks Reports
The final monthly medal of the season was played in some of the worst weather for some while and it was not surprising that of the 48 players who started only 27 managed to survive the battering winds and ferocious rain showers and actually returned completed score cards. It was also unsurprising that the competition standard scratch came out at 73, some 3 or 4 strokes higher than usual.
The best score of the day was posted by Martin Howe in division 1 with a net 73 with countback separating him from Jim Dunlop and Colin Parr who both returned the same net score. Fourth place went to Pete Russell with 74 followed by John Essery with 78 and Tom Berry with 80.
In division 2 David Cousins took first place with a net 75 with a BB9 putting him ahead of Herbie Smith. John Warren and Graham Cox both returned a net 78 with countback separating the two. The final prize place was taken by Seniors Captain Bill Dick with 79.
The happiest man of the day was surely Colin Parr who, in addition to taking 3rd place in division 1, also walked off with a sizeable pool for recording the only 2 of the day.
Next up is the Granddads Trophy on Monday 18th September (non-granddads may still win the prize money but not the trophy). This event is part of the eclectic series.
Wednesday 6th September - Rollup - David Jordan Reports:
Your correspondent, as 'stand-in' organiser, trialled a system of drawing for which he has long been an advocate. As players arrived they took a number disc which were arranged in numerical order. At the allotted time the discs were retuned to the bag and the draw made as usual. The advantage of this is that the numbers are counted and verified by the players themselves. However, the senior moments triumphed in the end as several members walked off with their discs after the draw and they had to be retrieved from various areas of the clubhouse !!!
There were 6 in the early draw and 16 at 10.15, so one fourball of Cyril Dawes, Dennis Wright, Tom Berry and Chris Shaw enjoyed four division one players. One who shall remain nameless was heard to complain that they could not cope with 3/4 handicap and so was surprised and even jubilant to pick up 3rd prize with and admittedly low score of 74. This was probably due to the strength of the SW wind which increased in force as the day progressed. 75 was good enough for second place for Herbie Smith. Roger Field and Chris Vercoe but a magnificent 81 points by myself Colin Parr and Laurie Taylor was enough to win. I would like to tell you that this was down to my scintillating play but the truth is that my partners were fantastic.
Tuesday 5th September - Teignmouth Away - Cedric Chapple Reports:
A lovely away day at Teignmouth, I wish. Thanks to all in the team for their patience and perseverance.
Fog, rain sunshine, fog rain sunshine, not necessarily in that order.
The team as keen as they are were mostly gathered in the plush surroundings enjoying a pre match coffee and in some cases breakfast by 10.00 am. The view as we all know is splendid but with the weather on this occasion, we could barely see the first tee let alone the view over Teignmouth and Shaldon. At the prescribed time 11.00 the first group including myself headed for the first tee. On cue the rain came down and we beat a rapid retreat.
Back in the clubhouse a momentous decision was made, fish and chips at midday, followed by apple crumble and custard, great for the hungry but perhaps not for those who had recently consumed a delicious breakfast. Pairs sitting with their opposition got to know each other, just as well as some would not complete eighteen holes.
Venturing out at approximately one o'clock the first group headed up the first fairway, vision fifty yards so was hit and hope but amazingly the first hole was shared with gross pars. Before departing the first green we were told that the following group would delay their start due to the visibility, they were next seen some three holes behind when we were playing the sixth.
The weather took it's toll again rain, sunshine and fog with a biting wind on the back nine, everybody who played need to be congratulated even those who played less than eighteen who submitted to the conditions or realised they would finish too late.
So the result, Nick Bromell and me soundly beaten by a single handicap pair who played close to scratch golf, thank you Malcolm and Alan.
Nearest the pin on the par three sixteenth was not claimed, although in fairness half the team didn't have the opportunity.Then on the the par four seventeenth 279 yards Nick puts his drive to three feet and sinks the putt, a bottle of wine from the home Captain as a reward.
Elsewhere David Lee and Roger Phillips lost two down after nine holes Roger stating they couldn't compete against such lower handicappers on home ground.
Jim and Danny Enright lost on the last hole, the eighteenth in this case. Jim explained that their opponents appeared to hit their balls in completely the wrong direction but ended up on the green, it's the wind you see.
John Essery and our Captain won two and one with Mr Essery's final putt an the eighteenth lipping completely around the cup before dropping in the front of the hole. The Captain enjoyed his game describing his condition as knackered, of note there was a hole in one by their opponents, lucky man when he got back to the clubhouse there were only eight people present.
Ian Pring and John Wigginton lost two down after nine, the vice claiming they had been in the bar much longer than on the course, thanks to both.
Finally Dennis Wright and Paul Fricker won two and one after nine holes Dennis deciding to repair to home while the Guinness was still on tap, Paul just wanting to get home at a reasonable time.
Again I cannot thank both teams enough for their participation, great stuff. Thanks to Teignmouth for their hospitality and sportsmanship.
Thursday 31st August - Okehampton Away - Ian Pring Reports:
This was the return leg after 5 pairs only did battle at home where Downes won 4.5 to 0.5. The day started without a cloud but soon matched the forcast of showers some rather winter like in nature but with welcome periods of sun between them. The going was slow with the course playing long without much run. We all struggled with putting to some degree but for the opposite reason to normal at Okey. The results reflected our strife losing 4.5 to 1.5 but acheiving a overall win of 6 to 5. Well done to John Essery and Dave Lee the only pair to win their game. Andrew Chandler and myself had a very tight game of nip and tuck where we managed to save a half on the last hole thanks to great chipping skill mainly by Andrew. Chris Shaw got nearest the Pin and thanks to him for standing in at short notice.
We had a lovely meal afterwards which was my 65th birthday party, most enjoyable with the normal warm, friendly atmosphere and camaraderie that we have come to expect at Okey. Helps to counter the disappointment of finding out I have to pay tax on a state pension paid in arrears.
Wednesday 30th August - Rollup - Bill Dick Reports:
Only 4 early birds who set off when it was raining.
16 in the second draw when it had stopped raining. It turned out to be a fine late morning and early afternoon.
20 players equals 3 prizes. In 3rd place came Colin Parr , Cedric Chapple and Bill Dick. Colin and Cedric must have wondered why the guy who helped get 43 points on the front 9 played the back 9 with what seemed to be wooden arms judging by his swing. Their final score was 77.
In 2nd place with 78 points although their card said 77 came John Essery, John Hooper and Paul Fricker. Paul scored 4 points on hole 15, which is a hole where he does not get a shot.
For those of you with poor maths here is a clue. He bought 4 bottles of wine which were shared with those of us who remained for the results.
The winning team with 80 points were Cyril Dawes,Tom Berry and Chris Vercoe. This was not enough to keep Cyril happy as he felt Paul should have saved his super shot for Monday when his partner is-well you can guess.
In last place with a score of 72 were Nigel (look at my wad)* Keith ham and John Cann who picked up the balls.
* Check the 100 club results.
Friday 25th August - Rollup - Graham Thompson Reports:
25 members entered today's roll-up with the only 4-ball coming from the early draw. Only the early arrival of Den Conibear allowed a draw to take place as the draw tokens had apparently gone missing A reward of a draw position of his own choice is offered to anyone returning the tokens (complete) to the pro shop or the organiser. Your reporter missed most of the action as she who must be obeyed asked nicely (but very firmly) that the family's broken fridge should be given priority over a day out on the golf course. Fortunately, all ended well with his return to the club house in time for the usual convivial post-game banter. Indeed, he briefly relished the possibility of mass disqualifications (and perhaps suspensions) when he discovered traces of Snopake on some of the score cards. It was almost a disappointment to find that the alterations were only to the printed part of the card and had been applied by the pro shop to allow winter cards to be used for a summer competition. Colin Cole, Dave Vowden and Brian Williams took the first prize with an excellent 86 points, 4 ahead of the second placed team of Peter Caston, Paul Dorothy and Richard Nicholls. The third and final prize went to Keith Ham, Tom Pettifer and Laurie Taylor with 80 points. The fourth placed team might have expected to do better as Dennis remembered to put a putter in his bag this week. Perhaps the additional club left too little room for light refreshments.
Your reporter has often noted that some of the teams produced by the draw containing some of the club's better players frequently find themselves claiming the award of the balls. For inexplicable reasons his own teams are often in this position – but not this week. The award went to the very promising team of John Essery, Trevor Firth and Herbie Smith for their 69 point total.
JEWSONS GOLF DAY
Next Friday September 1st sees the annual Jewsons Golf Day and the course will be closed to members for most of the day. A game has been arranged at Launceston (£15 including coffee and bacon bap) that day with a first tee time of 11.00. Anyone interested in joining us should contact me by Tuesday August 29th at the latest. (Email: graham@gthompson.plus.com. Telephone: 01392 256750.) Numbers may have to be limited.
Wednesday 23rd August - Dainton Park Away - Alan Draper Reports:
A very warm and friendly welcome from Barry Myers and his Dainton Park team, a very exciting and close match played in a very good spirit, we continued to be blessed with good weather for these matches. The meal that followed the match was excellent and we look forward to welcoming them back to Downes Crediton.
The golf course was in excellent condition, partly due to the warm moist conditions we have been experiencing over the past few weeks but also to the hard work of the green keepers. This was despite the greens having only been treated and dressed eight days before and had made an excellent recovery.
The match was eventually drawn with two matches being won, two matches drawn and two matches lost, despite Cedric Chapple and Colin Cole losing their match 6 and 5. Martin Rutley had nearest the pin on the eighth, beating the team captain, Alan Draper, on the day, and then proceeding to three put from about twelve foot!
Foot Note by Editor:- As the match was close Alan was keen to know the result of the last game and confronted Colin to find out, Colin knowing that both Cedric and himself had played equally rubbish said "Alan I'm sorry but my partner played really badly and we lost 6 & 5". After the showers Colin saw Cedric and asked "have you seen Alan yet ", no says Cedric so Colin says "well I think the least you can do is speak to him and apologise for your bad performance". This changed his face to a darker shade of orange but was all in good humour and Cedric ate his meal without choking.
Monday 21st August - Phil Ollis / Mike Dunk 20 Plus / Trophies - Ian Pring Reports:
The seniors 2017 season rolls on and another monday so another competiton. This Monday there were two trophies to be fought for, Mike Dunk's 20 plus and The Phil Ollis Trophy . So on this very warm and sticky summers day a total of 85 entries did battle and unusually there were more in Div 1 than Div 2 with a 48/37 split. After a few days of intermittant heavy rain the course was in beautiful condition although playing longer with less run and our excellent greens were slightly slower.
The heat however was over-powering so some of us struggled to maintain energy levels thus the results were on the lower side and there were 7 n/r or w/d's. John Dean & Bill Dick managed 41 & 40 points respectively and from Div 1 Quintin Payne-Cook came in with 38. Otherwise it was 37 or less and a CSS of 69. So John Dean won the Mike Dunk and Quintin won the Phil Oliis.
On a lighter note just returned from a pasty research cruise with P&O in the med (none found ), Sir Squirrel again graced the fairways wearing the latest fashion of shorts with non-matching black boots. Slightly rusty after a few weeks not playing he achieved a two on hole 3 and there after was concerned at how may other two's may results in a reduction of possibly his only prize for the day. Unfortunately this was the outcome.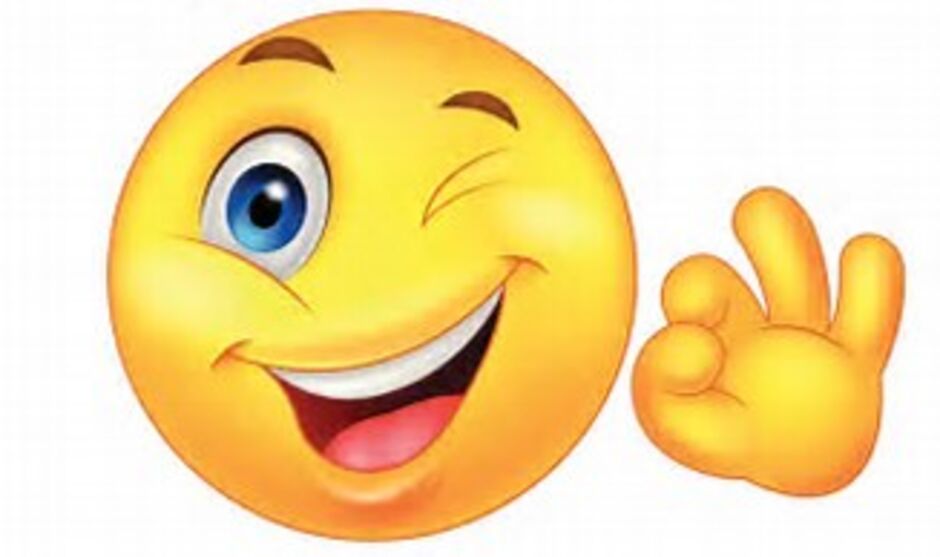 Wednesday 16th August - Rollup - Bill Dick Reports:
Only 26 of us turned up for the roll up. Too many N.H.S.
That meant only 3 prizes.
3 teams scored 79 points which tied second.
Losing out were Laurie Taylor, Tom Pettifer and Bill Dick by virtue of a poor back 9.
Third place went to Dave Jordan , Graham Cox and Tom Pettifer. Second were Richard Wilson, Robin Tooze and good golly it is Wally Phillips.
The winners who scored 82 points were Tom Berry Keith Ham and Mike Condor. The latter two can thank Tom who carded on 16 of the holes scoring 40 points on these holes.
Keeping the worst for last were the Quartet lead by Ian Pring (the others requested annonimity) who scored 64 (an age that Ian is shortly to leave).
They declined the balls some of which were very good in their day.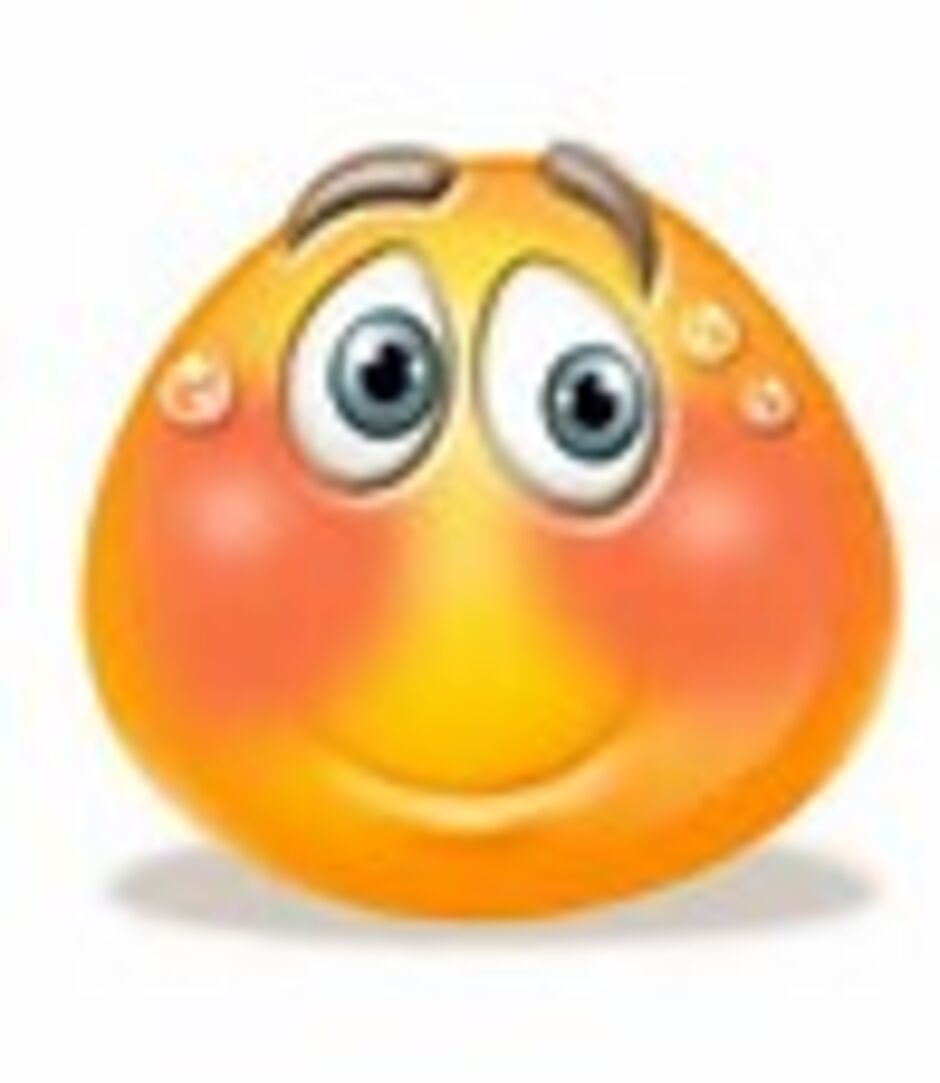 Tuesday 15th August - DMVGA Millennium Trophy - Eric Parkes Reports:
The Millennium Trophy was played for at Boringdon Park Golf Club on Tuesday 15th August.
From the result of our June Medal Competition Downes Crediton GC was represented by Graham Pateman (0- 14 )James Downing (15 -20) ) and George Crabbe. ( 21 - 28 ).
33 teams took part in the Competition from which I am thrilled to report that our Team came equal FIRST with a score of 98 points ( all 3 scores to count )
The rules of the DMVGA are quite clear if there is a tie ie
The winning Team will be the one with the highest number of points ( all 3 scores to count ) and should there be a tie for any of the first five teams, then the highest of the LOWEST SCORING PLAYER will determine the Team placing and if those scores are equal then normal
Stableford count back procedures ie back 9 back 6 etc should apply.
Unfortunately due to this method ,we lost out to Portmore GC ,who were awarded the Trophy.
Our Congratulations must go to Graham, Jim and George for putting up such a tremendous performance with a final placing of Runners Up.
If it is any consolation, they each won a M&S voucher for £40
Monday 14th August - Captain's Cup - Bill Dick Reports: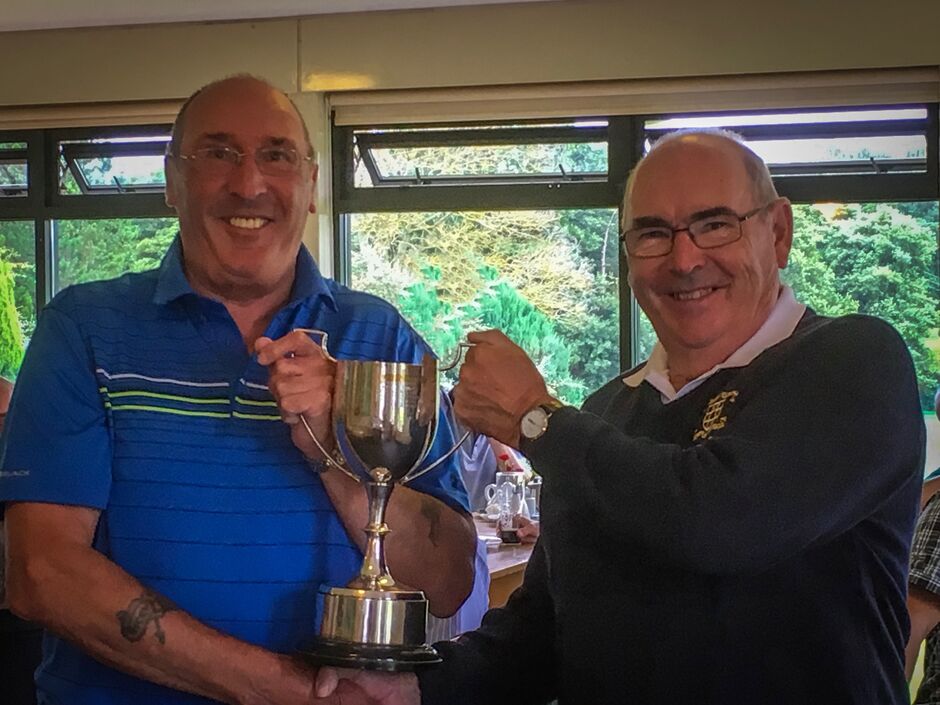 ​
When I left home it was raining. When I left the clubhouse after the buffet it was raining. However during the 3-4 hours that 75 of us were on the course it was dry and very pleasant.
Of the 75 players 32 were in Division one which meant 7 prizes. Three had 35 points, two had 36, Colin Baker had 37 but winning the division was Keith Ham with 38 points.
43 in Division Two giving nine winners, the lowest was David Cousins with 34 points. Second with 38 points was John Dean with 38 points but while his handicap was reduced to twenty, Keith who scored the same stayed on 16. The winner of Division two and the trophy was Rick Eidam who scored 39 points. He also got cut to twenty and for Rick twenty is plenty.
There were twelve 2s and those players along with the other prize winners are listed on the notice board.
In addition to the normal prizes Pete Johnson won a bottle of wine for nearest the gin on hole 6. The nearest the pin winners on holes 9 and 15 were Nick Bromell at 13 feet 7 inches and Keith Parsons at 3 feet and 7 inches. On the 15th hole the winners were Frank Sanders and Brian Johnston. In this club we do not do metric.Brian's prize is waiting for him in the clubhouse restaurant.
Apres le buffet we had a draw for the 10 raffle prizes, one of which was a mystery prize. Andrew Chandler selected it when his ticket came up and was delighted to find that it was a large haggis. The reason for his joy was that Jim Dunlop , who had earlier won a box of chocolates, swapped him for it.
Friday 11th August - Rollup - Graham Thompson Reports:
Another lucky Friday draw with only 3-balls, three in the first draw and six in the second. The luck of the draw produced at least two highly fancied teams; but the rub of the green had other ideas and these finished in mid table. We all had the excuse of some light rain during the first half of the game; but it was barely enough to be uncomfortable and certainly had little effect on the golf. The accompanying light breeze was equally benign. George Crabbe, Roger Phillips and Laurie Taylor made the most of their chances and recorded the winning score of 83 points to take first prize. Your reporter's sleight of hand with the draw tokens and sound judgement of the skills of others allowed him to play alongside Keith Ham and Dave Vowden who between them carried him to a joint total of 80 points to take second prize. That left the third and last prize for Nick Bromell, Roger Field and Brian Ware just one point back with 79. Their pride, or perhaps some pressing appointments, Prevented Peter Casten, Joe Lawrence and Roger Southgate from remaining in the club house long enough to collect the award of the balls for their 66 point total. This allowed Tom Berry, Colin Cole and Tom Pettifer to claim the award and find that the only three balls left in the bag were rather better quality than might normally be found. I am sure that they deserved it.
George Crabbe kindly picked up your reporter's cap which he had inadvertently dropped on the 12th. Frantic signalling by George as he passed the 14th tee to your reporter and partners who were putting out on the 13th passed the message across successfully. George however had overestimated the memory span of Downes' senior golfers (or at least one of them) and the message had been completely forgotten during the time taken to walk up from the 13th green to the 14th tee. The cap remained on the tee until David Taylor kindly took a buggy out after the game to retrieve the valuable object.
That our Senior Captain did not have the best of front nines was perhaps due to shortcomings in his ability to judge distance. This weakness was amply demonstrated on the 4th tee when the umbrella that he was (perhaps wimpishly) using was placed less than a driver plus arm length from his ball on the tee. The back swing brought the inevitable clash with the umbrella being the loser. Fortunately, the rain cleared soon afterwards.
Wednesday 9th August - Rollup - Cedric Chapple Reports:
Delighted to be filling in for Buffalo Bill, himself being tied up in the friendly versus Sidmouth, rewarded with a wave when we gallantly gave them priority on the 1st, 9th crossover. So to the roll up.
A bit chilly to say the least one Mike Conder wimping out and changing into trousers on arrival. Not of course that he was with the early birds, in fact just scraped in to the second group.
The early starters just nine but nicely balanced, full handicaps. The second group fifteen in number supplemented by Bill Webb who graciously agree to make up the numbers, relief for eight who would have had their handicaps culled.
On the course autumn like pretty chilly, damp underfoot with quite a brisk breeze, well that was the excuse for our group struggling on the first four holes, never mind it improved. We were first out in the group and were more than pleased to finish the round in three and a half hours. Consequently after a sharp start by all we were back in the clubhouse in good time, fitness freaks you see.
So the results…..
The balls would have been won by the grouping of John Bundfuss, Joe Lawrence and Wally Phillips with 66 had they not departed. So with 71 the honour fell to Peter Bryan, Bill Webb and John Hooper. Note to supplier, only three balls left.
In third place with 80 points, Laurie Taylor, Roger Field and Mike ( shortless ) Conder.
In second place with 83 points Tom Berry, Roger (so excited ) Phillips and Paul Fricker.
Winners with 85 points Colin Cole, Keith Ham and Cedric (I know how to pick them ) Chapple.
That is all, resting, shotgun start on Monday.
Wednesday 9th August - Sidmouth Home - Bill Dick Reports:
On an afternoon that started dull and damp but improved 24 stalwarts met to do battle.
In the top match our pair of "Sunny" Bill and John "boy" pulled away on the back 9 to close out their match on the 16th. This despite the fact that the home boys hardly holed a putt of note all day.
Whilst leaving the 16th tee our reporter watch as Mr. Wiggington was asked to hole a putt of about 18 inches on the 14th green. Hard game that, I thought, until I was informed that the putt was to putt the "homies" dormie 4 up.
Coming up the 14th fairway at the same time were Messers Gilg and Dave (the anchorman) Jordan whose match was already over-6&5.
The carnage continued with the Enrigheous Brothers (out of Chicago) showing no mercy in a 5&4 win. Here is a pic of Jim & Danny who won the visitors prize at the Sidmouth open in April, being presented with the salver by seniors captain, Bruce Harcourt.
Ian Pring did the Captain a big favour by agreeing on the morning of the match to take the place of a late withdrawal even though it was not convenient for him, i.e. the wife was not impressed !
He and Peter Stunnell kept up the good work recording a win by 3&1.
The final match offered some respite for the visitors. Martin Rutley and Eric Mundy were 4 down at one stage but took the match to the 18th were they lost one down.
Final score Crediton 5 Sidmouth 1. Sidmouth have a lot to do to turn this round when the teams meet at Sidmouth on 21/9 even though our Captain and Vice Captain will be in another country.
This was another impressive home performance by our boys. No wonder East Devon do not want to play us any more.
Nearest the pin for Crediton was Jim Enright. Perhaps not surprisingly none of the visitors hit the green.
Monday 7th August - August Medal - Cedric Chapple Reports:
Quite a nice day but not too like summer, plenty of wet grass with rain forecast for the afternoon. The early boys probably had the best of it with the rain arriving 12.30ish. It could be seen approaching from the Crediton direction but veered out to the North East saving us all from a good drenching. Thereafter it seemed like the waterproofs were on and off at regular intervals.
58 entrants for the day probably less than listed due to the weather forecast. White tees disliked by many particularly on 10th 12th and 13th this particular tee seeming to be right on the extremities, still hey ho the joys of a qualifier.
Divisions well balanced with 30 in division 1, 28 in division 2. Five people beating par on the day, fourteen NRs.
Winner of division one Frank Saunders with nett 66. Division two winner Paul Dorothy with 69.
Sixteen stalwarts remained for the results quickly departing at the finish, no doubt some of the early birds were tucked up in bed by this time, after all it was 1640.
Footnote 1. - Cyril Dawes off on a cruise, not looking forward to the Bay of Biscay. Missing you already Cyril.
Footnote 2. - Nick Bromell would like his cherry tomatoes back, left in the changing room before his round, gone on his return, stranger than fiction.
Friday 4th August - Yelverton Home - Eric Parkes Reports:
The return leg of the annual match against Yelverton was played on Friday 4th August The day was bright and sunny with a slight shower from time to time.
The course was in good condition although areas of the rough were rather dense with to the green staff being unable to get a mower onto it due to the recent heavy rains.
The day started off rather badly for the Yelverton team as one of their members thought they were playing at home and was sat in the clubhouse wondering why nobody was turning up to play. A frantic phone call got him on the move which kept John Essery and Tom Berry having to wait in the Clubhouse until he arrived. Their Captain on the day accidently let go of his trolley at the top the slope on the 12th which careered down the hill finally coming to rest on the edge of the 12th winter green. Having chased after it, he then had to walk back up the hill to play his shot. It was also noted that one of the Yelverton team was so slow in his play that he made a certain Crediton Senior ( not playing on the day ) look like speedy Gonzales.
To put the tin lid on it for our visitors, the match result was a win for Downes Crediton by 5.1/2 to a 1/2.
The combined result over the two matches was a win for Downes Crediton by 7.1/2 to 4.1/2
Nearest the Pin Downes Crediton Ian Pring 34ft 2" Yelverton Tony Westacott 30ft 3"


Friday 4th August - Rollup - Graham Thompson Reports:
Another lucky Friday draw with only 3-balls, three in the first draw and five in the second. The organiser has always had problems counting how many members in the club house actually wanted to be in the draw and today was no exception. Our thanks go to David Warren for saving the organiser's blushes by agreeing to play a full 18 holes instead of the 9 he was planning. He was perhaps unfairly "rewarded" for his help by being drawn to play alongside the organiser. This did little to benefit his score but at least provided, with Laurie Taylor, convivial company.
The first draw provided both the first team and the last team in the competition with Eric Fee, David Jordan and Robin Tooze scoring an excellent 89 points for a very comfortable victory. 82 points earned second prize for the last team out of Roger Field, Tom Pettifer and Paul Willcocks while 5 points further back a score of 77 points earned the third and last prize for Cyril Dawes, Captain Bill Dick (barely recognisable as William Dick on the card) and Trevor Firth. John Bundfuss, Andy Gibson and Joe Lawrence might have had the award of the balls for their 66 point score had they stayed. They didn't and this allowed Laurie Taylor, Graham Thompson and David Warren to get at least something for a decidedly mediocre round.
Problems counting are only to be expected from we senior citizens, but the ability to read is taken for granted. It was a surprise therefore when two members in the first draw claimed to have drawn the number 8 token from the bag. Two others from the later draw claimed to have drawn number 14. A faulty memory – perhaps confusion with the previous week - was soon admitted in the latter dispute, but the number 8 mystery remained unsolved. The organiser gave up seeking an explanation and left the members concerned to sort it out between them. How this was eventually done was never disclosed.
Monday 31st July - Joe Liversage Cup - Bill Dick Reports:
On a day of uncertain weather and traffic chaos for some we had an entry of 84 players paying fees of £294.
This is the largest non open field we have had, certainly since my time on the senior's committee, and without doubt the largest prize fund we have had for a non open event.
The club received over £50 and members won a combined total of almost £250 (which does not do Barry any harm) . Clearly the better ball format is popular but the large entry I hope reflects the respect that we as a membership have for Joe.
There were 9 team prizes but only 5 twos. The winning pair with a score of 44 points were Johnny (two shots) Hooper and John (boy) Essery. They pipped Ed Copp and Den Conibear, who was making a rare foray onto the back 9, by virtue of a better back 9. The full list of prize winners is shown on the notice board and all scores and places can be accessed on line. You will see from that that there were 13 teams with scores between 41 and 44.
The trophy was presented to the winners by Mel Liversage before a large gathering of members who stayed on, in some cases, out of respect.
In addition there were 6 bottles of wine presented by Mr. Chandler and Mr. Williams which could only be won by attendees of the prize giving.
Our captain "Sunny" Bill came up with a system for splitting the wine into three prizes -- one for par threes, one for fours and one for fives. He had time to regret his decision when he had to calculate the winners thankfully with some help from Alan Draper
Par 5s . 3 teams scored 11 points. One team had gone home leaving Draper/Pring as the winners pipping Pettifer/Dick thanks to scoring 3 points on 16.
Par 4s. We used 4 holes and Bundfuss/Ray had 10 points but they had gone. 9 teams scored 9 points on the holes involved. The 4th team using countback were Cann/Eidam who had stayed and collected the wine.
Par 3s. 3 teams scored 11 points on the nominated 4 holes. Johnstone/Moss had gone or we would have been drawing lots because their scores were the same on the relevant holes as Cole /Taylor who despite being asked to leave stayed on as the winners just pipping Pettifer/Dick who were runners up again. Still it was good to know that the runners up did not have any ill will towards Laurie for his outrageous good luck on 18 when his tee shot bounced over the bunker.
I only knew Joe through golf. He struck me as a hard man to dislike.
Friday 28th July - Rollup - Graham Thompson Reports:
We had some luck today. Not only did we have a multiple of three for each of the two draws (9 and 18) but the showers that were forecast were barely noticeable and the more continuous rain forecast for later never arrived. A brisk south-westerly wind added a challenge to the golf but failed to prevent some very good scores being recorded. 80 Stableford points were needed to get into the prizes and this total brought fourth prize to Peter Bryan, Keith Ham and Chris Vercoe. One point ahead of these and claiming third prize were Tom Berry, Mike Conder and Paul Fricker. Nick Bromell, George Crabbe and Cyril Dawes took second prize with 83 points leaving Paul Dorothy, Eric Fee and Richard Wilson to win first prize by a clear margin of four points with 87. The balls would have been awarded to Peter Caston, Dave Conabeare and Wally Phillips for their 70 point total; but none stayed long enough to collect them. This left the unlikely team of Jim Downing, John Essery and Dave Jordan to claim the award with 74 points.
Even the magic putter of Dave Vowden was unable to get your reporter into the prizes as both he and partner Roger Field had a day to forget. The scene was set on the second when Roger thought he had hit his second shot into the greenside bunker and apologised in advance to his partners that it might take him two to get out. He need not have worried as his second shot was at least 8 yards short of the bunker. Two shots were indeed needed but this was to get him into the bunker, not out of it. Your reporter had picked up by then and the team game never regained its momentum.
The proposal to eliminate some of the rough on the slope on the 16th gained another adherent today. Your reporter noticed a member of one of the prize-winning teams attempting first to find and then (unsuccessfully) to play his ball out of this near the first path. Your reporter was playing the 16th at the time. It is not entirely clear what hole our wayward friend was playing.
Thursday 27th July - Exeter Home - Ian Pring Reports:
Exeter at home at 14:00 as per diary, however arranged for 13:30 to reduce the late for home time after the meal. As the Ladies competition was shot gun due to finish 13:30 and the pro shop was unaware of a different start time to the diary for our match they allowed further tee times after 13:30 so the match first tee was re-arranged for 13:45. Of course everyone was aware, simples, keep calm and carry on.
Any ways at some time after lunch our teams hit the fairways to a threatening sky and intermittant spitting rain and sunshine slightly cooler than of late. Weather breaking to blue skys for a while and a very blustery game affecting wind.​ From the results, 6 - 1 to Downes, it can be seen that the away team overall struggled to some degree with our challenging course. In our own game Mike Comber having just lost the match on the 14th, flirted with a nervous breakdown when his ball, just to add salt to the wound, looked like it would drop for a hole in one on the 15th. However with nearest the pin he was over the moon to have won something ! i.e. a specially selected very expensive vintage bottle of red from our very own well renown wine cellars.
Nearest the pin for Exeter Mike @ 1ft 9.5 inches and for Downes the metric Dave Vowden at 2m 6cm or 6ft 8 inches in old money.
Good company and great fun, rounded off by a superb dining experience and I had a salad, but you got to ask because shy bairns get nowt.
Wednesday 26th July - Rollup - Chris Vercoe Reports:
Only 15 seniors ventured out fearing that the weather forecast would be rain and wind, however for those who braved the elements it was a good day.
Considering the low numbers there are numerous moments to mention and in no particular order Herbie Smith suffered from Agrophobia as he was not used to playing with so many partners due to Denis Wright actually completing 18 holes.
In the team of John E, Laurie T and Trevor Firth one of the three's tee shot ended up 25 yards further back behind the yellow tee markers.
Tom Pettifer was on top of his game the highlight being on the 6th when he chip in for a 3 (4points) he then followed this up by finding his match fee on another tee.
Results, two prizes only:
In second place Mike Conder, Dennis Wright & Herbie Smith with 84.
In first place Tom Pettifer, Wally Phillips and Chris Vercoe with 85.
Balls awarded to Tom Berry, John Crinland and Harry Martin.
Monday 24th July - Don McRae Trophy - Alan Draper Reports:
A warm, sunny, windy day provided a good test for the 77 golfers who turned out for the medal competition. The course looked absolutely superb in the sunny weather and the greens' good condition provided a challenge for all.
The exception to this was Jim Dunlop, who finished with a net 65 to win the trophy outright. This was followed in second place by Alan Draper who had a net 66. Colin Cole won Division two with a net 67 and Herbie Smith was second with a net 68.
Dennis Wright was the winner in the club house with less points than anyone else, sorry that should read more pints of guiness than anyone else.
He was not alone in his half time retirement and there was a total of 13 N/R'S overall.
Wednesday 19th July - Rollup - Cedric Chapple Reports:
Twenty five attendees, ten in the early draw and an eventual fifteen in the second, Dennis scraping in later than the last minute but making up the groups of three. As he had to join the last group including yours truly he was able to gather his clubs and sink a Guinness then ready for action.
The results
First and in the early group, John Bundfuss, Robin Tooze and Peter Dewhurst with 81 points.
Second John Cridland, Dave Vowden ( four on the sixteenth ) and Keith Ham again with 81 points but beaten by a better back nine.
Third Herbie Smith, Tom Berry and Tom Pettifer on 79 points.
Four teams were in the frame for the ball collection but in the absence of the lowest three the honour fell to Mike Conder, Dennis Wright and myself with a respectable 75 points.
Hopefully no more reports from me in July.
Tuesday 18th July - Teignmouth Home - Cedric Chapple Reports:
Initially a good day for golf with sunshine and little wind to spoil the proceedings warnings of incoming thunder and lightning . Off sharp at 12 noon myself and Nick Bromell facing two nine handicappers certainly with some trepidation on my part. Two holes later two up, what's to worry about? Not to last but we managed to hold them until the fourteenth eventual succumbing on the seventeenth, another day perhaps?
Dave Lee and Roger Phillips followed managing to level the competition winning one up against a pair that included yet another nine handicapper, well done.
Third pair the brothers Enright, Danny and Jim having not such a good day losing 4 and 2, they will be looking for revenge at Teignmouth when they will again face the same opponents.
The fourth pair John Essery and Seniors Captain Bill Dick managed a draw coming back from four down in a truncated match due to the claxon being sounded as the inclement weather arrived. Mr Essery playing against an old schoolmate no doubt engaged in plenty of conversation, probably about the Mother Superior and the nuns at their primary school.
In fifth spot, Colin Cole and John Wigginton agreed a half on the sixteenth again with the weather closing in. Reports indicated that the half offered to the Teignmouth pair was very generous but then that is the nature of these popular fixtures.
Lastly top pairing of Dennis Wright and Paul Fricker, what a team. No holding back, no dependence on the weather finishing the game on the fifteenth hole 4 and 3.
A good meal followed the game with much chatter and humour, everybody having a good time and looking forward to the September return. Laura on one of her last days and her team looked after us well, I'm sure she will be missed.
As usual the course was in excellent condition and complimented by the visitors. A good day for all.
Monday 17th July - Alan Ruddock Trophy - Ian Pring Reports:
Another lovely summers day met the 78 seniors troops who hit the fairways to compete for the Alan Ruddock Trophy. The course still firm after a extended period with less than an average rainfall ( nothing to do with climate change though ) and the greens were in excellent condition. There was little wind to affect play but the heat increased as the day wound on, sapping the energy of those less resilliant.
The overall winner was Roger Gratton from Division 2 with 42 points pipping Colin Baker who was the winner in Division 1 with 42 points also. However the winner of the Trophy which is a Salver was David Moss (as it goes to the best player who is over 70 years of age ), well done to the winner ! -- Lots of prizes ! 9 in Div 2 (41 entries) and 8 in Div 1. Only 5 two's to 5 players so a good prize for each. Prize sheet, as normal, available from Seniors Pages when logged in.
Now then ! as they say in Yorkshire, closest to the pins - Hugh Fernyhough won the 9th with 4ft 9.5 inches but on the 15th we had some controversy when Ricky Eidam was closure than Joe Hull but with a longer measurement of 20ft 3 inches ! but it was ok as a double take on the measurement and inspection of the measurement device revealed a gravitational deviation from that of the more northern and eastern climes. Or someone cocked up recording the measurement, no names no pack-drill.
A huge thankyou and well done to Alan Ruddock who was on hand throughout the day to meet and greet. Afterwards he also presented prizes and gifts that he personally donated, an excellent effort by Alan, appreciated by all.
Friday 14th July - Rollup - Graham Thompson Reports:
Try as they might, the members who rose early to make the first draw were unable to engineer a multiple of three and avoid having a 4-ball. They finally settled with 11 entries and two 4-balls. Those entering the second draw were more fortunate with eighteen entries.
A strong north westerly wind made conditions a little more testing than usual and some low scores underlined the point. However, the winning team of Ed Copp, Paul Willcocks and Dave Vowden managed an excellent total of 86 points – and all correctly added up too. The runners up, Richard Burston, John Cann and Colin Cole also played well to be 4 points behind with 82 points. There was then a gap of seven points to the third and fourth placed teams, both with 75 points, to take the two remaining prizes. The 4-ball of Jim Enright, Eric Fee, Andy Gibson and JohnWigginton claimed third prize with a better back nine (38 points) over Cyril Dawes, Keith Ham and Dennis Wright (35 points).
The day's other 4-ball would have been awarded the balls for their 64 point total but John Bundfuss, Cedric Chapple, Dave Conibere and Paul Dorothy did not stay long enough to collect them. This left John Cridland, David Jordan and Tom Pettifer to collect the prestigious award with 68 points. Unfortunately, it was all too much for David who knocked over a full glass of red in his eagerness to reach the ball bag. Tom gallantly replaced it and the excitement was given time to cool.
Wednesday 12th July - Rollup - Cedric Chapple Reports:
Quite a nice day, a little chilled at first but turning to sunshine with a slight breeze.
Nine early birds set off sharp, probably earlier than normal, keen you see. Fifteen in the second draw everybody happy to be in groups of three on full handicaps.
Roger Phillips teamed with Tom Pettifer and Tom Berry and as Mr Pettifer observed, Tom and Tom should have little problem negotiating the golf course!
Mixed results on the day 83 topping the bill and 70 bringing up the rear.
In third place with 80 points the aforementioned Tom, Tom and Roger.
In second place with 81 points Richard Eagles, John Hooper and yours truly.
The winners on 83 points amended from 85, Colin Parr, Dave Vowden and Herbie Smith their winning position maintained by a super two on the last by Dave. This position in danger as a recording error by Mr Parr, duly sent to the naughty step and offered various basic arithmetic tips.
In last place but not present, Jim Enright, Richard Nicholls and Robin Tooze so……..
Balls collected by Dave Jordan, Dennis Wright and Mike Conder with 71, the group spotted on the course on many occasions searching in the undergrowth. Mike did query the condition of the given ball and it is suspected that it may never see the light of day even on the thirteenth.
Monday 10th July - Devon V ROW - Ian Pring Reports:
​The weather was set fair for the 2017 battle of the tribes, generally overcast with a slightly cooling wind which increased over the course of the day to effect play considerably. The Devonians have been dominant in recent history with a general expectancy of the same. The two captains went out first as is the tradition on such occasions and it was nip and tuck all the round until it finally broke out into a half on the 18th. This seemed like the right result for our game. The other games all went down the line to the last few holes with some slight exceptions. So mentioned in dispatches for ROW:- Colin Cole & Peter Bryan 6 & 4 also Richards, Nicholls and Eagles 5 & 4, wins. For the Devonians General Lee & Nick Bromell had a 5 & 3 win. Otherwise the victory was gentle executed overall with finesse and integrity. The Devonians triumphed yet again with a 10.5/6.5 win that leaves the running total at 14.5 to 9.5 over 24 battles. Nearest the Pins on the 9th was John Hooper for the Devonians and Cyril Dawes for ROW. On the 15th it was Tom Berry and Alan Mathews. A fine days golf and an excellent meal to follow. The Exeter bound remainers apparently had an extended journey home as the main road closure expected at 20:30 came into effect at 19:00 ( As reported by the little master ).
Friday 7th July - Rollup - Bill Dick Reports:
On a fine summers day we had 10 in the first draw and 18 in the second.
28 players 4 prizes.
3 teams scored 79 points with 4th place going to D. Jordan (pity about the 4 putt on 15) P Bryan (pity about the pond on 15) and P Fricker (pity about the pond on 15) back 9 -39.
3rd were B Rippon, P Caston and J Lawrence back 9- 40.
2nd with a back 9 of 43 were the 4 ball of Messers Enright, Galvin, Wigginton and Dorothy.
The winners were another team from the first draw with 81 points R Tooze, Nigel Evans and Alan Matthews ( not Phillips).
After the second draw there was a suggestion that there were two nos 4 in the bag but no 2s. Messers Smith and Angus both thought they had picked 4. Detailed forensic examination confirmed that there was only one counter of each.
Finally lets congratulate our team at the D.V.G.C. championship at High Bullen on the 5th. They won by a margin of 4 points so well done Ian Pring, Paul Willcocks and Sunny Bill.
​Wednesday 5th - Rollup - John Cann Reports
A beautiful day to be on the golf course with the sun beating down, the course looking good and lots of run on the ball. A seniors' friendly match against Ilfracombe slightly impacted on numbers but some of those present showed admirable enthusiasm entering both the Shipham's Trophy and the roll up.
There were seven early starters leaving 15 in the second draw. However, the entertainment started between the two draws when our Cornish, former British Rail employee complemented someone on their shoes. This moved on to the requirement for patent leather shoes for an upcoming cruise and then a quantum leap to dancing classes when aged 15. Apparently a short cycle trip from Rejerrah (where? – grid reference SW804560) to Newquay for dancing classes with 'Mr Williams' for a half-crown (remember that), led to silver medals for the quickstep, waltz but only a bronze for his foxtrot. The winter evenings must have flown by!
Back to the golf and with three prizes on offer third place was taken on 75 points by Jim Enright, Robin Tooze and Joe Lawrence. Second place worth a little more than a half-crown on 76 points were Cyril Dawes, Richard Eagles and Graham Cridland. The winners today with 78 points were John Cann, Dave Vowden and Paul Fricker.
Your course correspondent does not seek personal mention but an incident on the 13th must qualify for shot of the day. First on the tee, six iron in hand, swing, shank into trees not making the red tees. Ball hits tree and comes back onto tee some five yards behind the original point. Same six iron to just off the back of the green and down in two for a four and two points. All without one dancing lesson!!
Monday 3rd July - Medal - Eric Parkes Reports:
The July Medal was competed for by 33 entrants in Division One and 22 in Division Two. It was noted that 19 Seniors elected to play a 9 hole roll up rather than compete in the Competition on the day. The weather was light rain or drizzle for part of the morning but improved as the day progressed . The greens were in good condition but the course fairways suffered through a lack of cutting due to the recent rains with large clumps of clover preventing run on the ball at times.
The writer did not experience the best of starts with a military style of play with a shot to the left then shot to the right etc.. A lot of players found the going tough with eight N/R being recorded. However well done to Gerry Hodder who won overall and Div 1 with net 69 and Paul Willcocks who won Div 2 with net 70. All who entered will have the full results sent via email depending on their preferences by the IG system. These results are found under recent competitions on your home screen and under the competitons menu, the prize allocation sheets are on Seniors Pages all available when logged in.
Friday 30th June - Rollup - Graham Thompson Reports:
The course has benefited greatly from the recent rain although the fresh growth on the greens took some getting used to. Twenty-eight members took advantage of the better conditions and turned in some good scores on a blustery but thankfully dry day.
The first of the four prizes on offer was won comfortably by Tom Berry, Dave Vowden and Paul Willcocks whose excellent golf was spoiled only by an inability to add up. Their scorecard showed an impressive 90 points and even their actual total of 88 was highly commendable. Your reporter agreed to a request from Paul that the card marker should remain anonymous. Second prize went to the day's only 4-ball (who said they never win anything) of Ed Copp, Dave Cousins, Bill Dick and David Taylor with 84 points, just one point ahead of Nick Bromell, Graham Thompson and Dennis Wright thanks largely to Dennis's 4 birdies with three in four holes at one point. One point further back with 82 points were Colin Cole, Laurie Taylor and Brian Williams; a good recovery after scoring just 4 points on the first two holes. Andrew Chandler, Cedric Chapple and Trevor Firth claimed the balls with a total of 72 points.
​Wednesday 28th June - Albert Midsummer Cup - John Cann Reports:
I am pleased to mention that one of the competitors in today's competition was Roger Coates who is the grandson of Albert whose name is inscribed on the Albert Midsummer Cup. The competition was set up as three-quarter handicap with a maximum of 18 which presents a good test amid cries of 'I lose too many shots' from some.
Just a week ago the temperature was around 26°C but today we experienced a rather chilly and damp 15°C. Warm enough, however, for Roger Field to set his game alight, albeit rather late, with an eagle on the sixteenth. On a more sobering note this reporter managed to 'blob' more holes on the back nine than points scored. Is that a record?
There were 43 competitors split with 24 in division one and 19 in division two. The winner of division one and the Albert Midsummer Cup was Simon Mannell who was in the first group out at 0830. Simon scored and impressive 37 points beating Roger Coates into second with a better back nine (20 v18). Dennis Wright was third on 36, Gerry Hodder (35) fourth pipping Peter Caston on the back nine (17 v 14). Cyril Dawes gets a mention in sixth with 33 points. Andrew Chandler took the honours in division two with 33. Andrew Gilg, Richard Eagles and Colin Cole were second, third and fourth respectively all scoring 31 separated by back nine scores (17 v 15 v 14).
There were five twos achieved by Richard Eagles, Paul Fricker, Colin Parr, Alan Willey and John Cann.
Monday 26th June - Honiton Away - Cedric Chapple Reports:
The return match at Honiton, no doubt the home team looking to avenge their 5 1/2 1/2 defeat at Downes. Some starting pairs rearranged to ensure there could be revenge, in the best possible taste of course.
Congratulations to the green keepers, course in super condition and little burn on the greens or fairways, in fact the fairways were spongy and allowed some run.
Off we went after an excellent welcome by the host, impressed by the leaflet produced to be shared by each pair, noted.
Nick Bromell and myself started the comp against team Captain Mike and Partner Ron the latter looking for revenge but in the nicest and most polite way, ex RAF you see. We were cool but being three down after nine extracted the finger drew level at thirteen then it went this way and that and in the end we thought it only friendly to tie the game on the last hole.
Elsewhere it was mostly nip and tuck with Dave Vowden and Ian Pring losing 2 and 1 mutter, mutter, the deadly Enrights 1 up , no revenge for the home pair. Then the smoothies, Dave Lee and Andrew Chandler struggling home 4 and 3, their words I think. Herbie Smith and John Wiggington losing 3 and 2 mutter, bandits etc. Last and not least Dave Jordan and Dave Warren a solid 2 and 1 victory, super stuff.
Thanks to Honiton excellent hosts, their Captain told me we had won 9 to 3 over the two legs, who am I to argue.
Nice meal afterwards, look forward to next year, contents not written to offend anybody.
Friday 23rd June - Rollup - Graham Thompson Reports:
The recent hot weather has obviously taken its toll and even a more temperate day, albeit with a blustery wind, only tempted 21 of us to enter today's roll-up. We welcomed one new member, Trevor, and hope that he enjoyed his nature ramble with the irrepressible Herbie. Taking the third prize at least gave him his pound back.
The effect of the hot and dry weather has begun to show on the course with the grass suffering in places. A good heavy shower would help and thankfully is forecast within the next few days. It was probably the wind much more than the state of the course that kept scores down with the second draw's only 4-ball taking the honours with a sound 76 points. Cyril Dawes, Rick Eidam, John Essery and Keith Ham all contributed to the team effort. One point further back were Richard Burston, Colin Cole and Laurie Taylor. Richard apparently found the conditions particularly exhausting as even the services of his buggy left him in need of a substantial meal on returning to the club house. Two teams recorded 72 points to compete for the third prize with Nick Bromell, Trevor Firth and Herbie Smith edging out Peter Caston, Jim Enright, Joe Lawrence and Bob Tooze on a better back nine. Alan Gibson, Alan Matthews, Bob Rippon and John Wiggington might have been awarded the balls for their 66 point total but did not hang around long enough to collect their award. This then went to Tom Pettifer, Graham Thompson and Dennis Wright who with 71 points were left to rue the fact that one more point on the back nine would have earned them 3rd prize.
Our thoughts on this windy day were with our team playing away at Ilfracombe. Interesting times.
​Monday & Wednesday 19th/21st June - Seniors Club Championship - Bill Dick Reports:
Dave Jordan came up with the idea of a Seniors championship in 3 divisions. It works really well in Oz.
I came up with 2 dates for the 36 hole competition. Who knew they would be 2 of the hottest June days on record. Almost 60 took part on Monday but less than 40 on Wednesday.
1st round.
Only 5 played in Div.1 with Richard Tomkins (77) 4 better than Tom Long who was 4 better than Alan Draper. These 3 would go out last on Wednesday.
Div 2 had 27 players and was a lot closer. However with a 4 shot lead Graham Pateman(78) was a clear favourite. The chasing pack were led by Nick Bromell (82), Chris Shaw(83)
with Roger Field and John Essery on 84.
Div 3 had 31 in the field. Ron Berry led with 88 closely followed by Joe Hull on 90and David Moss on 91. These 3 would feature in the ante penultimate group on the Wednesday.
The hot weather seemed to affect the scoring. It also had two of our chaps prostate on the clubhouse floor for a time after they concluded their rounds.
On the in between day we had a match at Yelverton and some of our guys played at Tiverton in a 3 man team open. This and the heat reduced the Wednesday field significantly.
2nd round.
In Div 3 only Rick Eidam of the chasing pack threatened the 3 leaders. The others either had bad days or did not compete. The 3 leaders were soon reduced to two as David Moss retired hurt.
This left Joe Hull and Ron Berry who had a close contest which Joe won by two shots with a score of 182.
In Div 2 Graham Pateman required an early start and while he could not repeat his scoring feat of Monday his overall score of 168 was good enough to win the title. Brian Kelly had the best score on the day of 84.His aggregate of 175 tied with Chris Shaw for second.
The closest contest was in Div 1. The three leaders once again had the best 3 scores in the group. However a somewhat out of sorts Alan Draper was unable to mount the challenge expected of him.
In a round of two nines Richard Tomkins had a front 9 of 37 which gave him a lead of 8 shots. However Tom Long despite dropping a shot on each of the last two holes played the inward half in 35 which meant a tie on an overall score of 155. This meant a play off. The first hole halved in 4. The 18th halved in 4. Back down the first. Tom some 15 yards short in two knocked it to about 10 feet. After an excellent drive Richard found sand with his second. He blasted it out to about 7 feet. Tom Holed Richard missed. leaving Tom champion of Division 1.
A stableford on full handicap was played along side the medal comp. Results are on line and will soon be on the notice board.
Tuesday 20th June - Yelverton Away - Eric Parkes Reports:
The away leg of the annual match against Yelverton GC was played on Tuesday 20th June.
After experiencing the heat of Monday at Crediton, I was sure it could not get any hotter but I was wrong.
Playing the course at Yelverton in sweltering heat meant there was little, or no cover from the Sun which meant playing was trying to say the least especially as the majority of the Team had played in the Seniors Championship the day before.
The course was in fine condition with the pace of the greens variable.
Sadly although everyone tried their best, the result of the Match was a win for Yelverton by 4 - 2
Congratulations to the pairings of Ian Pring and Mike Charnock who won 3-2 and to David Lee and Peter Bryan who won 2-1
Nearest the pin was won by Alan Mathews.
​Friday 16th June - Rollup - Paul Willcocks Reports:
Just 15 stalwarts arrived to play in today's roll-up on a course that is in perfect condition with firm fairways and fast running greens. The recent exodus to Salisbury and a busy schedule of other seniors' competitions such as the summer knockouts and the last day of round 2 of the Pentathlon no doubt accounted for some of the absences but those who played enjoyed a challenging day with a brisk wind making scoring difficult.
Keith Ham, Dave Vowden and Paul Willcocks (the only 3-ball of the day) took the first of the two prizes on offer with 77 points with Dave Cousins, Roger Field, Mike Conder and Tom Berry in second place with 75. Competition for the balls produced a clear winner in the form of the 4-ball comprising John Bundfuss, Robin Tooze, Nigel Evans and Paul Dorothy with just 68 points. It must be mentioned that Paul Dorothy selflessly staid long enough to perform the lucky dip despite being shamefully abandoned by his playing partners.
Wednesday 14th June - Rollup - Chedric Chapple Reports:
Super day, perfect conditions, temperature just right, slight breeze, Downes at it's best.
Nine early birds and a dozen at 10.15, not a bad turnout considering other Senior commitments on the day.
The perfectly manicured course played well and the lowest score recorded was level par. No exciting events reported so a successful return to the clubhouse for all concerned. Of note, sunglasses required on the tenth to shield eyes from the glare of the new bridge reflecting the noon day sun.
In third place with 78 points Bryan Ware, Roger Field and Colin Parr. Second with 81 points, Mike Conder, George Crabbe and myself, George scoring an easy gross par on 17 after a rest on the front nine. The winners with 83 points, Dave (finding form) Conabeare, Peter (on form ) Caston and strong finisher, Chris Vercoe. Bringing up the rear, Dave Warren, Paul Willcocks and Keith Ham selecting balls from the replenished stock provided by some young buck called Chet Greenslade, so I'm reliably informed by the man himself, much appreciated. Amen
​Monday 12th June - Jack Painting Memorial Trophy - Paul Willcocks Reports:
The annual migration to the Costa-del-Salisbury resulted in a diminished field for today's competition for the Jack Painting Memorial Trophy which also comprises one of the eclectic series. The course was in its best summer finery and offered a CCS of 70. There were 28 entries in Division 2 and 6 prize winners. Joe Hull, Chris Vercoe and John Hooper all scored 34 points separated into sixth, fifth and fourth places respectively on countback. Competition for the higher places was almost as intense with Cedric Chapple and Danny Enright both scoring 37 with countback giving Danny the edge over Cedric but Frank Morrell took first place with 38.
Division 1 had 29 entries and 7 prizes were on offer. John Essery squeezed into 7th spot with 32 points (assisted by yours truly who gave him a very useful "read" on the 13th green) with Mike Hammond and Robert Dobson taking 6th and 5th respectively on countback, both scoring 34 points. Chris Shaw made a welcome return scoring 35 points which gave him 4th place. Mike Conder was 3rd with 36 and Steve Gidley 2nd with 37. The best round of the day came from Peter Caston whose 39 points won him Division 1 and the Jack Painting Memorial Trophy.
Monday 5th June - Medal - Alan Draper Reports:
Perhaps it was the weather forecast that reduced the turnout to only 42 seniors, or perhaps it was the fact that 12 had entered at Teignmouth (which was subsequently cancelled on Sunday due to the weather forecast) and a further four had entered for a very windy Thurlsdon Seniors Open, or perhaps it was because it was a medal competition.
In the end it was only the last few groups that had to battle against atrocious windy weather and driving rain. This resulted in only six people remaining in the Clubhouse at the end of the competition to hear the dulcet tones of Alan Draper announce the competition results and the adjustments to handicaps.
The course was in superb condition and the greens improving with every round now that the annual meadow grass seed heads are able to be mown off. The rough was particularly difficult due to the wet condition and being a little bit longer off the fairways and this probably explains why the winning scores recently have not been higher.
Congratulations must go to Simon Mannell and James Downing who were first and second and were the only seniors who played to their handicaps on the day!
​Friday 2nd June - Rollup - Graham Thompson Reports:
Perhaps it was the forecast of heavy showers that discouraged some members, but just 8 entries in the first draw and 15 (eventually) in the second was a surprisingly low turnout. The organiser thought at one point that he would be sending out four 4-balls with two in each draw. The 'phone message regarding Dennis's impending late arrival had apparently become lost on its way to the organiser (the message, not Dennis) but he arrived just in time to bring the second draw up to a more enjoyable 15 players and seven teams therefore fought it out for the three prizes on offer.
An excellent 88 points earned victory for Roger Field, Walter Lonsdale and Herbie Smith with a card that include two 7-point holes and one 8-pointer. Two teams scored 85 points in the battle for second place but a better back nine gave this prize to John Cridland, Keith Ham and Roger Phillips with the unlucky trio of Colin Cole, Tom Pettifer and Dennis Wright taking the third and last prize. The balls miraculously re-appeared to be awarded to Laurie Taylor, Graham Thompson and John Warren for a 68 point score which include two airshots. Only John avoided this embarrassment although two balls in the water on the 15th and a continual attraction to trees kept his contribution much in line with that of his partners.
​Wednesday 31st May - Rollup - Bill Dick Reports:
Another fine day after some early morning drizzle. 12 early and 18 in second draw, total 30 so 4 prizes.
Competition for the balls was intense which was unfortunate as there were no balls.
Mike Hammond's team should have won with 83 points. However no handicap was entered on the card for Mike which meant D.Q.
It looked like this would let Eric Mundy's team into fourth place with 79 points. However their card showed a total of 4 points on the third hole but there were no scores entered in column A B or C for the third hole so the 4 points were withdrawn leaving their score as 75. Because he benefited from this the organiser sought and received confirmation from two of our rules specialists. Therefore 4th place went to Herbie Smith, Keith Ham and Bill Dick with 76 points.
3rd with 81 points were George Crabbe, Chris Vercoe and Nick Bromell
2nd with 82 points were Cyril Dawes, Ian Pring and Tom Pettifer.
Winning with 83 points were John Essery, Mike Conder and Dave Vowden.
The cards involved will be available for inspection for the next few weeks.
On the 15th hole Tom P hit his ball into the hazard on the bank on the far side. Thinking he could find and play it he took two clubs with him. He found it, he played it onto the green, he walked onto the green and marked his ball. He then noticed he did not have his putter. He walked back to the tee and when he was just over halfway he shouted on Herbie to bring him his putter. Herbie collected a putter and met Tom halfway. "That is not my putter" said Tom who then walked over to his bag only to find that there was no putter in his bag. Then the penny dropped. His putter was lying in the grass bank close to where he played his second shot. Very little doubt that he had grounded his club in the hazard even if it was not the club he struck the ball with.
Herbie was first to tee off in his group on every hole. On the 18th after Keith had played his tee shot he and Bill started walking towards the green. Herbie shouted at them " Hey wait till I play my shot"
He had forgotten that he had teed off a few minutes earlier and his ball was clearly visible on the cut grass between the ditch and the green and he had been complimented on a good shot. Happy days!
Tuesday 30th May - Holsworthy Away - Bill Dick Reports:
A rainy morning gave way to a fine afternoon. The course was in first class condition. Everything set for an enjoyable day.
In the top match Bill D and John E started off playing well. After 6 holes their better ball was under handicap and yet they were 3 down. This was in part because of an outrageous fluke on 6 when the home captain almost broke the pin with a mishit from off the green which ended up in the hole turning a probable 1 down into 3 down. Both our guys played above their handicap but still lost 2&1.
In game 2 our magic IMP seemed to be on a magical tour playing the fairways in the wrong order but he was helped out by a stalwart performance by Ricky E. Coming up the last all square Ricky hit the green in regulation and had the luxury of 3 putts to win the match.
In game 3 The Little Master and "Nat King" also closed out their match on the last green. Dennis was no doubt helped by the recent increase in his handicap.
The Captain thanks Messers Taylor and Vicary for coming in to the team at short notice to cover withdrawals. Unfortunately playing with Messers Chandler and Parkes respectively they both suffered losses.
We avoided defeat overall by winning the last match with our tardy pair of Graham C and Roger G who had our biggest win 2&1. That made the overall score 3 to 3 with the visitors claiming the overall bragging rights after the comfortable home win. Compensation for Andrew C who got a bottle of red Spanish wine for nearest the pin on the 16th hole.
Friday 26th May - Bigbury Home - Bill Dick Reports:
On a hot sunny day our Captain and Graham Cox started proceedings by winning the first 3 holes. That set the pattern for the match with the home pair winning on the 14th hole. Their better ball score for the 14 holes played would have been 38 points off full handicaps.
In game 2 the two Johns also recorded a comfortable victory closing out their game on the 15th hole. John Cann in his micro shorts bestrode the fairways looking like a Gaultmeister for the Hitler youth. (Editors note-too much History Channel.)
The third match saw the third good win for the home team. Our VeeC. and Colin (Nat) Cole winning 3&1 "Nat" also won the wine for nearest the pin. None of the visitors bothered to make an entry on that sheet.
Bigbury's sole win came in Game 4 where our little and Large combo of Herbie and Martin lost 4&3. They did not play holes 16 and 17 opting to go to the 18th tee from the 15th green. I am sure that this was a mutual decision but a little part of me wonders if the conversation did not go like this.
"If you think I am going to walk up the ****ing 16th and the ****ing 17th hole in this ****ing heat you have got the wrong ****ing idea". I wonder if there is a little bit of Glasgow in out little hero.
Another large victory was recorded for the home team in game 5. Two of our former captains Eric and Peter won on the 14th. Eric did not hole out on the 18th. He picked up his ball just short of the 18th and made a bee line to the clubhouse where beneath the balcony (just like Romeo) he made sure all those present knew the score.
The last match was halved. It took a little longer than the other matches. However for Andrew and Chris Vercoe it was such fun that if they had had a gun with them they might have considered a murder/suicide pact such was their enjoyment. Overall a win for D.C. by 4.5 to 1.5.
Thursday 25th May - Okehampton Home - Ian Pring Reports:
​A re-arranged match from March when a large group of us were at Bowood GC on a 2 day over-nighter. This resulted in Okehampton struggling to get 12 together as a team to visit us and it was agreed to play 10 a side. So we went from 12 to 10 to match Okehampton only to end up struggling our selves to get 10 after withdrawals. Happily the Great Richard Eagles came to the rescue. So together with this kerfuffle we have the kitchen facilities reduced and the food had to come from Okehampton as well.
Hurdles overcome and such a great late spring day with "yes I don't believe it ! warm wind " welcomed us all to the course, as good as it gets. The greens are running true and their getting faster while your looking at them.
A great Match overall in very friendly spirit won by Downes four and half to a half. The late brave battle by Laurence Taylor and Barry Lias gave us the half. I have to mention my partner Andrew Chandler whose nearest the pin on 15 was 'very' near and stopped the rot to allow us to win 4 & 2 on 16. Dennis and Yes Richard Eagles demolished their opponents 8 & 6 so had to collect the monies but I think Dennis has found his pefect partner and has signed Richard for the rest of the season (Transfer fees undisclosed). See full results above.
Wednesday 24th May - Rollup - John Cann Reports:
Another brilliant, sunny day with the course looking in pristine condition. With friendly matches coming up over the next two days some of the regulars were resting up preparing for the battles to come. An early, early start was the order of the day in order to be clear for our 23 welcome visitors from Wedmore to enjoy the Downes Crediton experience.
Pentathletes were already on the course when at 0915 the first nine put their hand in the bag. Not many were left for the second draw with anxious looks towards the car park and calculators at the ready for three-quarter handicap. Two four balls was the order of the day making a field of 17. But as we approached the first green a team of three rear gunners appeared on the tee to join the fray.
With just three prizes on offer the first two places were achieved with a score of 81 with Robin Tooze, Dave Conibeare and Wally Phillips easing out Dave Jordan, Paul Fricker and Richard Wilson into second by virtue of a better back six. The four ball of Cyril Dawes, Dave Vowden, Bill Dick and Chris Shaw, making his first appearance of the year from Trump Land, filled third place with 78 points.
The balls were available for Bob Rippon, Roger Southgate and Tom Berry on 71 but they had left the building leaving the three rear gunners, Bryan Ware, Denis Wright and Mike Conder to dip in the bag also with 71; but a better back nine!
Monday 22nd May - Niblick - Eric Parkes Reports:
On Monday 22nd May,73 players turned out to contest the Niblick Competition. There were 38 in Division 1 and 35 in Division 2.
The weather was warm bright sunshine with just a slight breeze, ideal for playing golf. The course was in superb condition with players noting variable speeds on the greens Two players failed to register a score , one did not return his card, the other was disqualified for failing to sign his card.
It was amazing to note the efforts of one player who went to great lengths to locate his ball which had gone into the lake on the 18th hole. It ended as a recovery expedition of lost balls in the lake much to the annoyance of the trio waiting on the 18th tee.
Congratulations must go to Richard Tomkins with a winning score of 43 points which was 4 points greater than his nearest rival.
Division 1 1st & Trophy winner Richard Tomkins 43 points , 2nd Laurie Taylor 39 points, 3rd Alan Draper 38 points, 4th Ian Pring 38 points,
5th Peter Russell 38 points 6th Steve Lay 37 points 7th Mike Hammond 36 points 8th John Cann 36 points
Division 2. 1st Richard Wilson 37 points, 2nd David Moss 36 points 3rd David Lee 36 points 4th Stan Gibson 36 points 5th Vaughan Gallavan 35 points 6th Peter Dewhurst 35 points 7th Rick Eidam 34 points 8th John Bingham 34 points.
There were 6 two,s on the day.


Friday 19th May - Rollup - Bill Dick Reports:
Where have all the rollers gone-long time passing.
No rollers on Wednesday and only 15 today. Knock outs, Pentathlon and matches taking their toll.
Anyway with 15 in total there were only 2 prizes.Last but with a decent score of 77 were Mr Chandler and co. He collected a ball.Also rans were 2 teams who scored 79.
The other two teams scored 82.Running up with a back 9 of 40 were Herbie Smith, Richard Wilson and Paul Dorothy.
Winning with a back 9 of 43 were John Essery, Bill Dick and, making his debut, Joe Hull. On the inward half Joe had two 4 point holes and three 3 pointers. His total for the other 4 holes was 1.
One other thing Joe. You are supposed to leave £1 with the card marker, it does not come off your card.
​Tuesday 16th May - Tiverton Away - Bill Dick Reports:
The Devon Classico part two.
This was played in calm and mild conditions but it was also very wet.
In match 1 the home men started with 5 pars which gave them a 2 hole lead. However our beloved leader and his trusted sidekick stepped up a gear so that after 13 holes the visitors had a 3 shot lead. 3 halves later saw the match finish on 16.
In game 2 David squared must have felt a touch of deja-vu. 3 down after 7 they dug in and walked onto the 18th tee only one down. They walked off the 18th green 2 down.
Game 3 featured the two Cop(p)s who won a close game last week. Playing the same guys this week they lost a close match.
Game 4 saw a change in our line-up as Barry made a late withdrawal. Herbie and him had the biggest win at Crediton The magic IMP replaced Barry at short notice. The match went to the 18th hole where our lads won by 2 up. Herbie is on a hot streak at the moment adding wine for nearest the pin to the Gin he won at our open. He just pipped David Lee to the prize.
Our second replacement- Dave Jordan for Danny Enright- did not fare so well. They lost Game 5 by 5&4 to the pair beaten by the Enrights last week.
The final four ball played 50% more holes than last week. Their match was the third contest settled on the 18th. However the home team won this by 1 hole leaving the overall score as 4-2 to Tiverton.
However Crediton won overall on away goals. Score over two legs 6.5 to 5.5.
A nice dinner a good joke and a fine glass of port concluded the proceedings. We went our separate ways looking forward to next year.
Monday 15 May – May Medal - John Cann Reports:
It's a matter of conjecture but did the computer virus which has recently infected systems worldwide spread to our senior colleagues? A field of 46 (27 division 1; 19 division 2) set out to tame the course but in a number of instances the course retained the upper hand.
Not an easy day with a fickle wind causing confusion to the most ardent of weather forecasters. After watching balls being hit into the water at the Players Championship over the weekend perhaps we should not be too disappointed when we do it – sadly it does not feel like that when it is a regular occurrence. Personally I would support a calculator or abacus being placed on some tees to assist with recording the shots!
The best score in division 1 and the best score of the day was by Gerry Hodder with a net 68. Richard Tomkins was second with 70. Denis Wright and John Essery with 72 were third and fourth respectively split by their back six scores. Colin Parr and Frank Sanders on 74 were fifth and sixth respectively with back nine scores the deciding factor.
In division 2 there were four prizes. Heading the group was Peter Johnson with 72. Danny Enright and Graham Jones in that order on 76 were second and third with back nines again playing a part. Fourth place was taken by Andrew Gilg on 77.
Gerry Hodder and Alan Draper achieved the only twos of the day.
​Friday 12th May - Rollup - Graham Thompson Reports:
The 3-day trip to China Fleet clearly exhausted our early risers – or perhaps it just exasperated their wives. The result was just three entrants into the first draw. The normal habitués of the second draw had only the match against Tiverton the previous day as an excuse (well done to all who played) but the draw still only attracted 11 entrants at the appointed time. One member had the courtesy (self-interest) to telephone the club between cans of the Irish brew to announce a potential late arrival and make up a convenient 12. He was inevitably awarded the highest number in the draw but it was hard for his potential partners to determine whether "late" meant just normally late, or whether it meant even later. However, our errant member arrived just in time to prevent his two partners embarking on a 2-ball game. The adrenaline rush that accompanied the nail-biting wait galvanised them into recording the highest score of the day. Cyril Dawes, Rick Eidam and Dennis Wright submitted a card showing 84 points, but this was subsequently corrected by the organiser to 83 as Dennis's handicap was recorded as 14 whereas the card was marked for a handicap of 15. This latter figure is actually correct but the figure declared on the card had to be used for the competition. None of this mattered much as the second placed team of Tom Berry, Keith Ham and Chris Vercoe scored 77 points to win the only other prize. This would have had them tied on points for second place with Paul Fricker, Tom Pettifer and Graham Thompson, but once again an error in calculating left this latter team with a card showing 76 points. The leader board for the day was not affected however as countback would have confirmed the prize allocation.
A 69 point total might have given the award of the balls to Dave Conabeare, Peter Casten and Robin Tooze, but they had long gone by the time of the prize giving. This left Captain Bill Dick, Richard Eagles and Roger Phillips to claim the award with 73 points.​
Tuesday 9th - 11th May - China Fleet ( Rebel Tour ) - Ian Pring Reports:
​China Fleet would appear to have had a upgrade since my last visit and the accommodation is absolutely top notch. All checked in and ready to go but the weather started rather chilly against the forecast of clear skies and sun everywhere so anyone kitted out with summer shorts were feeling rather aggrieved and that was me for one. Should not have worried though as part way round it was hot and sunny yeehaa!
Everyone assembled and after adjustments for injured players 21 became 20, resulting in all four balls and very slow play but who cares on this beautiful piece of real-state in this weather. Stunning views over the Tamar with creeks running into the course and that salty scent in the air. Interesting holes with water here and there, all in good condition, greens true but slower than most.
Day One. 1st Ian Pring 46 points( this course is so easy ), 2nd Graham Cox 38 points and 3rd Chris Sillifant 37 points.
Day Two. 1st Steve Gidley 37 points, 2nd Andy Hitchman 34 points and 3rd Colin Wheatcroft 34 points.
Overall winner for the 2 days Ian Pring 78 points, 2nd Steve Gidley 72 points.
Day 3. Stand alone, 2 prizes - 1st Dave Jordan 38 points and 2nd Nick Bromell 36 points.
Excellent trip with thanks to our organiser Richard Wilson.
p.s. My performance didn't last.
Thursday 11th May - Tiverton @ Home - Bill Dick Reports:
The Devon Classico - A wet morning gave way to a slightly muggy afternoon with some drizzle and one very heavy but brief downpour.
The men from Tiverton, looking fit and tanned and confident arrived early. Their average handicap was 16 against the home boys 18.5. Some of our regulars were missing (rebel tour etc.)
In the top match Captain Buffalo and Brian (I can see clearly now) Williams, a late replacement for Dave (I did not know what day it was) Jordan, won a high quality match on the 16th.
They were followed by the two Davids who dormie 3 down took the match to the 18th only to be undone by a quality tee shot from Ed Tansey who also won the wine for the visitors on 15th green (9 feet).
The combos of good cop, bad Copp and the Righteous brothers both won their matches on the 17th. The other two matches finished early. Peaches and Herb won 6 & 5. Whilst in the last match our duo of Little and Large decided that 12 holes was enough and agreed a half with their opponents. By the time the first match finished L & L were suited and booted and enjoying refreshments. Overall a win for the boys from the bridge over the river Yeo by 4.5 to 1.5.
The captain spared the group one of his side splitting after dinner anecdotes but did propose a toast to friendship with high class port.
The men from Tiverton marched out whistling Colonel Bogey with revenge in their hearts. The home boys adjourned to the bar but nobody could outdrink the little master.
Danny Enright won the wine for nearest the pin (home team) His tee shot was only 66 feet from the pin from where it is rumoured he took 5 putts. Match scores attached
​Wedesday 10th May - Rollup - Bill Dick Reports:
Due to rebel tours and pentathlons and matches there were no early birds and only 18 in the second draw.
John Cridland and Bryan Ware were making rare appearances not having played much golf lately. They were lucky enough to be drawn together with John Essery as Harry Lime.They scored 65 which was the lowest but not by much. They got the Pro V 1's or similar. Just like some eggs you buy J.E.'s ball had grass on it.
3 Prizes. Winning with 84 were the two shot kings of Peter Bryan, Roger Phillips and Chris Vercoe.
2nd with 82 were the Pauls Fricker and Willcocks with Rick Eidam. 3rd also with 82 were Laurie Taylor Dave Vowden and Bill Dick.
Also with 82 were Tommy P's team but if they did not have the worst back 9 they would have had a problem as one of them had no handicap and the little master was given 10 shots more than he should have according to the scorecard.
Friday 5th May - Captains Away Day - Bill Dick Reports:
Wednesday 3/5/17 at 9.00 a.m. I phoned Launceston to tell them I had 39 players including myself for the away day.
"Very good, we are looking forward to your visit and that of your merry men. we have heard a lot about you and it is all good." (Authors licence)
Friday 5/5/17 at 11.00 a.m. there are only 33 players plus Paul Willcocks who has a damaged wrist and is unable to play. Nevertheless he has turned up to support the event and to help with the admin.
It was a dry mostly overcast day with a strong wind which impacted on the scoring.
After an excellent meal and a great joke (nothing to do with the fishmonger's daughter) the prizes were dispensed.
Only the Division one players had a nearest the pin. The prize went to Laurie Taylor. The unclaimed wine from Div 2 was presented to Paul Willcocks as a thank you.
The excellent team prizes went to Laurie, Tom Pettifer and Richard Eagles whose combined score was 94 which was 6 better than the second placed team.
There were 18 from division 1 with 6 prizes and 15 from division 2 with 5 prizes. However the senior captain who finished 4th declined his.
Div. 1 - 4th to 6th all with 31 points were Tom Pettifer Ian Pring and Brian Vickery. Div. 2- 5th to 6th Ken Legassick 31 points and Colin Cole 29 points.
These minor prizes were mostly useful items connected to the 2016 Scottish Cup Winners.
The more serious prizes were won as follows :-
Division 1 Division 2
3rd Mike Conder 32 points Peter Stunell 34 points
2nd Jim Downing 32 points Rick Eidam 34 points
1st Wally Phillips 35 points Richard Eagles 34 points.
The winners received, in addition to their generous prizes, the two trophies:-
Gerry Mannell Trophy - Division 1.
Colin Smith Trophy - Division 2.
​Thursday 4th May - Emerton Court @Wrangaton Return Match - Ian Pring Reports:
​A very fine day saw the two teams come together at Wrangaton for the return leg having halved the home match. The wind was from the east across this most southern tip of Dartmoor, a direction that the home side were less accustomed to which was helpful to the Downes side. The 1st pair Paul Ezzard and Quintin Payne-Cook won their game convincingly 5 & 4, the second game saw Colin Parr & Jim Dunlop lose 3 & 2. The 4th pair was Alan Draper and Ian Pring who won 3 & 2, so with Paul Fricker and Mike Charnock already having lost theirs it left Richard Tomkins and David Taylor coming up the 18th one up only to lose the last hole to end all square ( here we go again ! ). So down the 1st go Paul and Quintin and the rest of us all with high hopes, all dashed on the 2nd. Very exciting though on a course in good condition and a very friendly club.
​Wednesday 3rd May - Rollup - Bill Dick Reports:
A dry but cold day saw 15 early birds turn up but only 9 for the later draw. Friendlies, pentathlon, Emerton Court and injuries seem to account for the low turnout.
Only 3 prizes with third going to Mike Angus, Tom Pettifer and Jim Downing ( who was heard complaining about the slow play). They scored 77 points.
Second with 79 points were Peter Casson, Paul Dorothy and Roger Southgate.
Winning comfortably with 83 points were Dave Vowden, Dave Jordan and Mike Conder.
The 4 teams with the lowest scores had all departed except for Cedric Chappel. He hung on to collect balls for ( no crocs) himself and his teammates Richard Wilson and Wally Phillips.
They scored 71 points which was the second lowest of the day.
The team sheet for the Tiverton friendly which will take place at D.C. on 11/5/17 is on the notice board and needs numbers.
Tuesday 2nd May - Saunton @ Home - Chris Vercoe Reports:
My second friendly Match and first as captain on the day. Have to admit it was a learning curve but with help of team members I think I just about pulled it off. The weather was great and the weekend rain perked up the greens. The event consisted of seven matches and the result was seven nil in favour of Downes well done to everyone. The return fixture is Friday 13th October 2017.
Thanks again for all the help.---- Editors comment: Chris as first time Friendly Captain did very well with his courageous after dinner speech including a joke delivered against considerable resistance of barracking from the old guard contingent of away players. His efforts appreciated by the rest of us at least.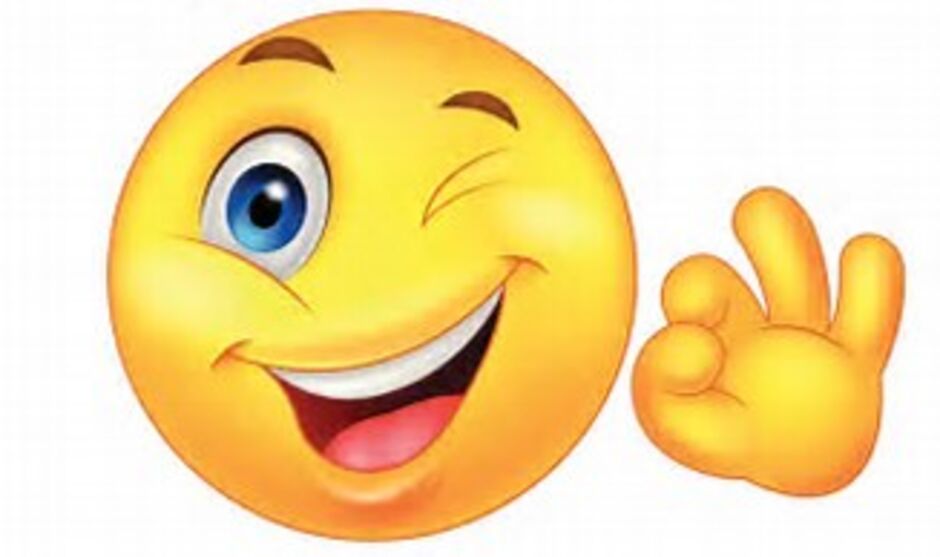 Friday 28th April - Rollup - Graham Thompson Reports:
Perhaps it was the lack of early sunshine that put members off but what turned out to be a good if chilly day for golf tempted only 18 of us to join the roll-up. Unfortunately these were split 7 in the first draw and 11 in the second leading to three 4-balls but only two 3-balls. Keith Ham, Wally Phillips and Herbie Smith enjoyed their privilege of full handicap taking first prize with 79 points, two more than the 4-ball of Nick Bromell, Paul Fricker, Laurie Taylor and Tom Pettifer. Three prizes are a lot for just three teams but the organiser decided to stick to the established protocol to the benefit of Peter Caston, Peter Dewhurst, Joe Lawrence and Richard Wilson who took the third prize with 76 points. The balls were awarded to Tom Berry (very much back in the swing of things), Mike Conder, Graham Thompson and David Vowden were awarded the balls following a poor back nine which kept their total down to 68 points. There were some good putts and chips and some very well hit long shots, but none of the team seemed able to combine a straight(ish) long game with a good touch on the greens on any one hole and much time was spent looking for balls in the fringes of the course to the frustration of the following team. This all left the team of Dave Conibeare, Bob Rippon and Robin Tooze as the only competitors to leave empty handed. Not their lucky day.
Wednesday 26th April - Honiton @ Home - Cedric Chapple Reports:
Great day at the office enjoyed by all. Arrived at Downes at 10.45 to display welcome poster, too late the Honiton team in total were in the clubhouse ordering breakfast and coffee, you live and learn.
An advantage with them being there was we were able to collect their meal choices and meet them as a group. Our team were a little later with their sporadic arrival but never the less all meal choices and adjustment of handicaps were secured early. Luckily Andrew Chandler was there and gladly assisted with the 90% allocation, thank you.
So off we went, a bright noon start, with a nip in the air which came and went as the day progressed, certainly there was never a time when all the Downes shirts were on display. Nick Bromell my playing partner and I were quickly reminded of the friendly atmosphere with our opponents recording gross scores of 4,5 and 2 on the first three holes so no problem knowing our position in the group. Fortunately the 4th sorted them and we were lucky to scramble a win with a nett 7!
No real stories emanating from the rest of the groups but it was evident that the friendly Downes members let their opponents take healthy leads on the front nine. Fortunately our infamous back nine took it's toll on our visitors and we were able to record a comfortable looking win. I think there were five twos recorded, this information being gained by a show of hands.
After the match we were rewarded with a nice meal in the clubhouse supported by slick service, not sure it was improved when Nick Bromell helped with the table clearance, anyway it amused Laura.
It was very evident that everybody had enjoyed the day with the noisy hubbub as the meal progressed. John Pawley the Honiton captain was very complimentary about the course condition and the even with their struggle on the back nine the visitors agreed the match result was fair. We look forward to the return when no doubt they will be determined to reverse the result.
I would like to thank all the team members for their support and their sporting and welcoming behaviour throughout the day.
Wednesday 26th April - Rollup - Chris Vercoe Reports:
Today's field consisted of 20 golfers the small number being due to a Friendly Match on the same day and Emerton Court practice round on Tuesday.
Three prizes plus the balls. In third place with a score of 76 John Hooper, Keith Ham and Mike Conder. Second place with 77 (4 ball 3/4 handicap) Joe Lawerence, Wally Phillips, Peter Caston and Paul Dorothy. In first place with 80 points Laurie Taylor, Roger Field and Chris Vercoe. Receiving the balls with 68 Peter Bryan, Coin Parr and Ed Copp. Special mention to Laurie who struck the ball amazingly.
Now I have to admit that it took me three attempts to declare the correct results to which Tom suggested that new elected Committee Persons should first pass a maths test. Then secondly the distribution of the prize money didn't go down well 3rd place £1.00 2nd place £2.00 and £17.00 for first !!!
Monday 24th April - Medal - Paul Willcocks Reports:
The first of the new season's medal competitions attracted a healthy band of seniors prepared to test their golfing skill (whatever that is) off the white tees with a brisk wind helping on some holes and making things difficult on others. The CSS came out at 73 which gives an indication of how difficult the course was playing.
Despite the conditions some good scores were returned, the best of which was a net 68 by David Cousins to lead division 2. Frank Morrell and Andrew Chandler both recorded 70's with countback determining the pecking order. Fourth was Barry Lias with 74 followed by Rick Eidam on 75, Joe Hull on 77 and Robin Tooze with 78.
In division 1 Jim Dunlop led with the way with a fine net 69, 2 shots ahead of Steve Ley and Wally Phillips on 71. They were followed by Ian Pring and John Warren on 72. Mike Conder, Roger Field and Peter Russell claimed the remaining prize paces all on 73.
Inevitably the number of nil returns was in keeping with expectations for medal play with various excuse being offered most of which defied belief but made the players concerned feel better.
Friday 21st April – Rollup – Ian Pring Reports:
12 early birds and 24 second drawsters set out on yet another lovely day which at one point became really hot and sunny so much so that club jumpers were removed all over the place resulting in a remarkable lack of uniform dress standards.
36 entries so 5 prizes : 5th with 75 points, Robin Tooze, Alan Mathews & Andy Scoots - 4th with 76, Rick Eidam, Mike Conder & Dave Vowden - 3rd with 77, Bill Dick, Walley Phillips & Ian Pring - 2nd with 81, Dave Jordan (gross birdie on 12) , Colin Cole & his ball supplier Dennis Wright - 1st with 84, Jim Enright, John Wiggington & Bob Rippon. ( Well done Bob & the boys 3 four pointers 2 for Jim and 1 for John ).
The remainers for the balls were Cyril Dawes, Brian Williams and not Richard Eagles who left directly feeling very depressed and apparently may never return, I think we all understand that dark place that's so easy to slide into during a bad round of golf, even on a beautiful sunny day, so our thoughts and wishes are with you Richard.
Wednesday 19th April - Wednesday Wizards - Dave Jordan Reports: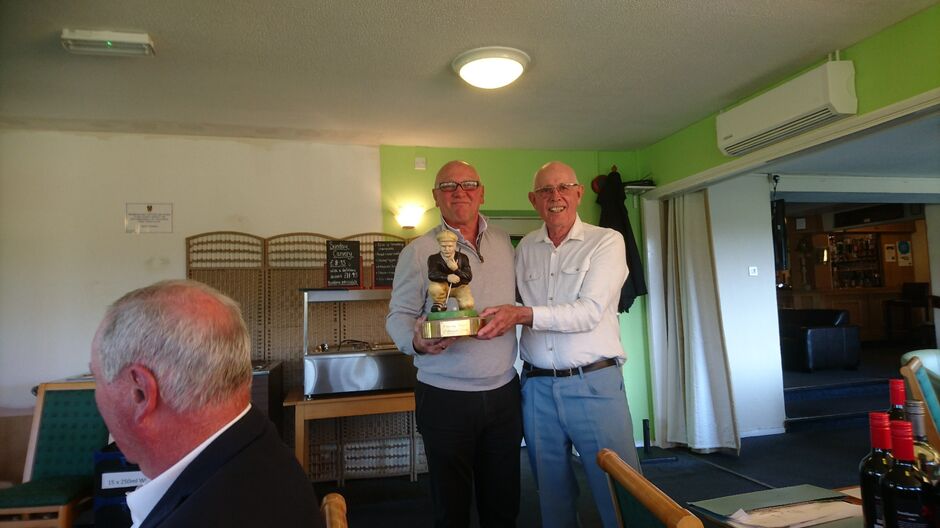 Another wonderful day of sunshine which even a cool breeze at times could not diminish.
There were the usual topics of runaway trollies with various seniors in hot pursuit and who were spritely enough to belie their age.
One interesting rules issue arose; on the 16th I was chipping back down the green when my ball settled against the wheel of Stan Gibson trolley. Now as we all know, if your ball in play touches or strikes the equipment of a fellow competitor there is no penalty and the ball is played as it lies. If however the ball makes contact with ones own equipment or that of a partner then there is a one stroke penalty.
As you may know, Stan and I were in the same team AND fellow competitors and as such we deemed that there was no penalty as there was not anything in the rules which covered this situation. In fact Rules say that two different competitions should not be played at the same time ! !
However, when I discussed this with John Essery he was of the view that the individual card would not attract a penalty but the team one would. My first reaction to this was to think that this seemed to be a persuasive argument, but when I returned home I looked at the playing instructions. The last sentence reads ' The team card may be completed at the end of the comp. if it suits better' This seems to imply that the scores are copied from the card used in the individual competition and that it was an individual comp with its scores reused. Expect to hear more of this.
Results:
Nearest the Pin - Mike Charnock (7th ), Brian Vicary ( 15th ), Richard Tomkins ( 9th for two )
Team Event - 1st (John Essery + Mike Hammond + Peter Bryan), 2nd (Ian Pring + Dave Jordan + Stan Gibson)
Pettifer Trophy 9 Holes. - ( This includes the first nine of players playing all 18 if they are over 80) 1st Dave Jordan, 2nd Cyril Dawes, 3rd Den Conibear.
Individual - 1st Ian Pring, 2nd Mike Hammond, 3rd Roger Gratton, 4th Dave Jordan, 5th Rick Eidam.
It may be of interest that there was only one 2 on the day. This was enjoyed by Den Conibear and earned him £21. Well done Den!
Bank Holiday Monday 17th April - Rollup - Bill Dick Reports:
The tee booking system seemed to be doing well as there were not too many spaces available for those seniors who turned up looking to play.
Two groups of 4 went off followed some 40 minutes later by 2 further groups of 4. The 16 decided to play 4 ball B.B. Behind the last 4 were 4 N.H.S.Scores ranged from 38 to 46.
The excellent 46 was produced by Colin Parr and Steve Lay. Playing with them were Ed (Dorian Gray) Copp and Bill Dick who scored 44 and came second.It was a pleasant day and everyone seemed to have a good time, especially the 4 guys in the prizes.
​Wednesday 12th April - Rollup - Bill Dick Reports:
A dry day but with a biting cold wind- like St Andrews in March.
A society of 21 with a tee booking from 10.30 to 11.15 meant that the rollers start times were extended from 9.00 until nearly 12.00.
However 33 of us (in 11 teams) ventured forth including Tom Berry getting back into the swing of things and Brian Vickary and Jim Downing who have not featured much in recent roll ups.
The above 3 had very different days in terms of scoring but were I am sure glad to be out there.
There were 3 scores in the sixties - all from insomniacs. Then 3 scores of 72. However 2 of the teams had gone so the balls went to the gleeful Mr. Dawes and his partners Dave Jordan and John Hooper.
The team with one of our new members Mike Angus scored 73 but got nothing.
In 4th place with 74 points were Dave Vowden, Jim Downing and Bill Dick.
3rd with 75 points Rick Eidam, Ian Pring and Colin Cole.
2nd with 77 points Chris Vercoe, John Wigginton and Danny Enright.
Clear winners with 81 points were the trio of Dennis Wright, Brian Vicary and John Essery.
The draw for the Wednesday wizards has been made and has been posted. (Who came up with the title wizards? I can think of another noun starting with W that would be more appropriate)
If I had not assisted in that draw I would have thought it was fixed.
The draw for the knockouts has also been made and will appear shortly. If I had not assisted in the draw ( which contains some very interesting ties) I would have thought it a fix.
Monday ​10th April - John Baird Trophy - Eric Parkes Reports:
On a sunny but chilly morning 79 Seniors ( 36 in Division 1 and 43 in Division 2 ) competed for the John Baird Trophy.
It was noted that a number of players chose to give their shorts an airing from which a number regretted the decision by the end of the day. Overall the Course was in good condition but the greens were badly in need of watering. Putting was very difficult which lead to a lot of comment in the Clubhouse afterwards. . Obviously some adapted to the conditions much better than others as the winning scores indicate.
Division 1: Congratulations to the overall Trophy winner Mike Charnock with a score of 40 points 2nd Jim Dunlop with 38 points 3rd Dave Vowden with 37 points 4th John Smale with 36 points ( bb9 ) 5th Cyril Dawes with 36 points 6th Laurie Taylor 35 points (bb9) 7th Frank Saunders 35 points 8th Tom Pettifer 33 points.
Division 2: 1st Peter Johnson with 38 points 2nd Joe Hull 35 points 3rd Eric Fee 34 points (bb9) 4th John Deen 34 points (bb9) 5th Richard Wilson 34 points (bb9 6th Graham Cox 34 points 7th Vaughan Gallavan 33 points (bb9) 8th Ron Berry 33 points (bb9) 9th Cedric Chapple 33 points.
There were 7 twos on the day.
Due to the Computer systems failing late in the afternoon, the result of the Competition had to be brought out by hand which meant that the organiser could not announce the result until close to 5 pm. By this time the majority of the Seniors had departed for home with very few left to hear the result.
Friday 7th April - Rollup - Graham Thompson Reports:
The weather was fine with continuous sunshine and little or no wind and the fairways were immaculate partly at least due to our new mower. However, the scores told a different story with the sandy greens left by the recent course maintenance programme being given the blame. Our members very seldom pray for rain, indeed some are known to be allergic to it, but all of the 32 who entered today's competition agreed that a heavy shower (or two) to wash the sand into the greens would make life on the course a lot easier. The winning score of 77 points by Ed Copp, Ian Pring and Dennis Wright. was very commendable in the circumstances. Dennis had obviously ensured that he was not going to suffer like the greens from a lack of hydration. Two teams recorded 74 points with the 4-ball of Colin Coles, Cyril Dawes, Laurie Taylor and Tom Pettifer beating Steve Gidley, Barrie Green and Robin Tooze with a better back nine (34 against 32). The fourth and final prize was won by Mike Angus (a guest of Mike Conder and a prospective new member), Mike Conder and Dave Jordan.
The day's award for bravery - or should that be sheer brass neck – went to John Cann, George Crabbe and Herbie Smith for staying in the clubhouse long enough to learn that their total of 56 points had won them the award of the balls. They couldn't have had much doubt about this result. This score left them well clear of the field although it was only the four prize winners who carded a score into the 70s. Many if not most of us found the course a little more draining than normal. We are obviously not yet used to continuous sunshine. Our member with the rain allergy reinforced this observation by scoring the day's only 4 pointer on the 14th, but only after taking a well-earned rest on the 13th. He took two shots just to keep his eye in (not with the same ball) and then saved himself for his heroics on the 14th with yet another ball.
Wednesday 5th April - Rollup - Bill Dick Reports:
Cedric was not available for today's issue which is brought to you by Captain Buffalo.It was a lovely spring day.
The kind of day that turns elderly gentlemen's thoughts to replacement hips and funeral plans.
42 of us turned up for the 18 hole event 14 teams and 6 prizes.
It was alleged that Cyril played the wrong ball but he denied it. Cedric hit a longish straight drive of the twelth tee but could not find the ball. John (woody) Cann later found it in a rabbit hole and reluctantly returned it.
Andrew Chandler (aka Sandy) birdied 9 from the greenside bunker.It was suggested that Dave Jordan only paid £2.90 for his team. He strongly denied it but anted up the 10p to stop the rumours.
Bryan Ware rejoined the fray after a few years out with illness. He was lucky enough to be paired with J. Essery and T Pettifer who as a team scored 65 points thereby getting the crocs.
Theirs was not the lowest score, Bob's team scored 60, but 2 of them remained.
The work done on the greens meant that chipping and putting were more difficult than usual, scores not as good as usual.
3 teams scored 76 points but only two of them won anything. Woody and Sandy lost out because they played the back 9 with a player (buffalo) who had "wooden" arms
6th - 76 points J Hooper, D Jordan and M Conder. Also 76 points but better back 6 D Wright E Parkes and I Pring.
2 teams scored 77 losing out on count back were C Dawes N Brumel and P Fricker. 3rd with better back 9 were S Gidley, J Lawrence And A Matthews.
2nd with 79 points were E Mundy P Caston and A Scoots leaving the winning team of Cedric Chapple, Richard Wilson and Herbie Smith to collect the first prize with 81 points.
No envelope behind the bar for them. 2 of them did not mind sitting around for two hours to collect.
Monday 3rd April - Rollup - Cedric Chapple Reports:
Roll up qualifier abandoned, course maintenance. With the eighteenth and tenth greens heavily sanded the course had the look of the lower slopes of Everest. As one wag commented "looks like a new comp today three clubs and a shovel." So, a decision to play team Stableford as normal with to some peoples great delight full handicap and pick and place still in force on the summer course.
So off we went nine in the first draw and eighteen in the second, not a bad turnout given the friendly at Bigbury. A morning with a nip in the air and slightly wet underfoot but clear skies and the promise of sunshine.
The course played quite well with a mixture of full and temporary greens, the latter in serious need of a haircut. However I think many were glad to return to the eleventh and twelfth greens and the elevated fourteenth tee.
So the results. In fourth place with 76 points, Tom Pettifer, John Warren and Wally Phillips. In third with 78 points Jim Downing, AKA Jim Dunlop to his playing partners for the day, John Hooper and lefty Graham Cox. In second place with 83 points, Keith Blake, Peter Caston and Andy Scoots whose finishing was apparently better than the Man United team. And the winners with 85 points Paul Fricker, Cyril Dawes and me! So to the balls, greatfully received by Brian Williams, Colin Parr and Roger Phillips with 71 points.
Rested.
Friday 31st March - Rollup - Cedric Chapple Reports:
Three times in a week? They never told me this would happen.
A suspected low turnout due to a society booking turned out to be not so bad. Thirteen for the draw which increased to fifteen with Dave Vowden agreeing to play plus the timely arrival of Alan Matthews. So five groups followed by a later group of four who agreed to a match play format.
As it was the last day on the winter course we surely could have expected high scores but no, everybody seemed to struggle, some not going the full distance. Weather fairly good with light late rainfall but nothing to really effect the scores.
So the winners with 75 points taking the huge prize money were, Richard Wilson, Wally Phillips and John Warren, I repeat John Warren as he asked me to! Runners up with 72 points, Bob Rippon, Peter Caston and Andy Scoots, money behind the bar. With the early birds and lowest two scores having left the balls were offered to myself, Dave and Alan but we gracefully declined.
No real highlights on the day but Richard Wilson lost his phone on the course. He borrowed a ride on buggy to search an area near the 7th hole with we helpful members safely sat in the clubhouse dialing the number, alas no luck, the phone is still missing.
That's it, nothing else to write until next Monday, joy.
Wednesday 29th March - Rollup - Cedric Chapple Reports:
Me again? Twice in a Week?
Paul Dorothy took great delight in handing me the draw bag on my arrival at the club.
Nine in the first draw with the same number arriving thirty minutes later.
Off we went, nice conditions a little chilly but OK. First group out and good to see the lead in the second group across the second fairway.
All greens hollow tined but again OK we will see the benefit over the summer. Enough said I think everybody enjoyed the occasion.
Results:
Third place with 76 points, John Essery, Wally Phillips and Colin Parr. Runners up with 77 points, Steve Gidley, John Bundtfuss and Paul Dorothy. Winners with a tremendous 79 points, James "silky " Downing, Dave Vowden, contact lens are working and lastly Nick, birthday boy Bromell. Beware the southpaw has reached the qualifying age.
Enjoyed the round, followed by a good rules discussion. Also the 'Shot of the Day', Dave Vowden pitching in on the tenth temporary green for a TWO!!!
To finish, It seems there will be a good turnout on Friday, the later group would like to be in the competition starting on the tenth, Graham please note.
Brexit... Hope you boys in Cornwall will be allowed to re-enter.
Keep on trucking.
Monday 27th March - Chris Horgan Trophy - Cedric Chapple Reports:
Chris Horgan trophy, just up my street, I thought, three clubs and a putter, my normal weaponry.
Really good conditions after two days of fine weather following the rain of Thursday, Friday. The course recovering well giving some travel on the fairways and receptive greens, well that's what the proper golfers told me!
Hollow tining being carried out resulting in five temporary greens on the back nine, as a consequence a non qualifier and the odd moan, "hey ho".
Great turnout some 75 plus seniors exercising their skills with minimum equipment and of course the opportunity to carry without using every ounce of energy.
The results. There were seventeen prize winners all of whom returned scores of par or better. I shall name the top four in each division, the remainder can be found on the web site.
Division One in ascending order, Dave Jordan, Grahame Browne 38, Dave Vowden 38 best back nine and in pole position John Essery with an excellent 39.
Division Two again in ascending order, Peter Bryan 40, Joe Hull 41 continuing his good form and John Bingham 41 with a better back nine. Topping the lot and winning the trophy with 42 points was Herbie Smith who I understand is willing to talk anybody through his round and discuss the trees and birds spotted en route.
A really good day, good company and spring definitely in the air " young men" and all that business, if only we could remember.
Lastly, beware the golf beer mats in the club, example. Ex club Captain reads question from said mat " In 1967 who made the first televised hole in 17 ? Much consternation amongst the group, of course all golf history walking encyclopaedias, banjaxed, no answer? Second member of the group looks at the card reads correctly "first hole in 1?" answer Tony Jacklin relief all round. Note to ex Captain, contact lenses great on the course as supported by his score of 38, not so good in the clubhouse at close range.
Enjoy your golf.


​Friday 24th March - Rollup - John Essery Reports:
The early email message was "Course Closed - To be reviewed at 11.30am", the second email at 10am "Course Open - 17 Main Greens, 1 Temporary Green - Total Trolley Ban". However neither message deterred a large turn out of "Senior Members". A few had seen both message, some had seen one message and some were asking "what message" . Of the large group in the club few were prepared to risk the weather. In the event five put there hands up but were soon joined by a sixth member who had been delayed in the car park whilst deciding which hat to wear. The balls were thrown in the air two three ball teams were identified and the rules of engagement – 9 holes two scores to count.
Starting first were Chris Vercoe, Cyril Dawes and John Essery. Laurie Taylor, David Jordan and Dennis Wright followed but according to the card two of them didn't start until the third when one made a brief appearance but wasn't seen again until the 9th. Notes were exchanged on the fourth and it became clear that the first team out had only to finish the course to claim the prize and that is what happened. 42 points was the winning score with the second place team claiming if points were pints Dennis would have gone home thirsty.
​Wednesday 22nd March - Rollup - Bill Dick Reports:
A not very promising morning turned into a fine after noon. 32 of us got out before the society from Torquay.Included in our number was Mr Jordan who has just returned from a 3 month sabbatical in darkest Africa where he was trying to convert the natives to the virtues of remaining. Also in attendance was the club captain who is always welcome.
There were 4 prizes. 4th with 77 points were Andrew Chandler, John Essery and Bill Dick, 3rd with 78 points were a refugee from the early birds i.e. Bob Rippon with Dennis Wright and Roger Field.
2 teams tied on 82 points. Losing out on count back were Paul Fricker, Wally Phillips and Laurie Taylor.
The winners were Chris Vercoe, Ian Pring and Cedric Chapple. Cedric was the main man in this team but he did not play that well when he played in my team last week.
The 2 four balls had the worst scores but they had gone by the time the last group had finished. So the balls went to Hammy, Dawsey and Sparky with a score of 70.
Changed days for old Cyril who only 12 days ago was in a team who scored 93 points. Memo to Cyril -pick better partners.
Monday 20th March - Individual Rollup – John Cann reports:
With 14 golfers at Exeter for the first friendly of the season and an adverse weather report predicting quite wet conditions the field for the roll up numbered just 21 competitors. Except for one very heavy shower mid-morning the met office forecasting thankfully, did not meet expectations. However, the heavy shower claimed one casualty when our bus driver (retired) called a halt after nine rather than completing the full journey.
Heading the field with 39 points was Jim Dunlop on 39 points followed by Richard Tomkins on 37 and Jim Enright on 36. Fourth and fifth respectively were Peter Caston and Martin Howe both with 34 but separated by back nine scores of 19 and 18. David Cousins took the honours in the two's pool claiming the only one of the day.
Lastly, many thanks to everyone for their contributions during the six-nations rugby. To those who won, good luck, to everyone else don't despair I have plans for the British & Irish Lions tour to New Zealand.
​Monday 20th March - Exeter Away Friendly - Alan Draper Reports:
On Monday 20th March seven pairs from Downes Crediton played against Exeter Golf and Country Club. The deluge of rain we received on the first hole and second tee was fortunately not repeated for the rest of the match and we finished in bright sunshine. Probably the highlight of the whole day was Ian Pring's shot on the 6th hole (Par 3 171 yds ), which finished one inch from the cup and just avoided the penalty of a hole in one and buying drinks for everyone!
It was a superb result for Downes Crediton in that we won 4 to Exeter's 3 points. The course was in an excellent condition and we enjoyed playing the four new golf holes, which are a very good addition to the Exeter golf course.
My thanks to the whole team for an outstanding result and a brilliant start to the new season.
​Friday 17th March - Rollup - Graham Thompson Reports:
The weather looked OK bringing out 33 competitors for the roll-up. The course was looking good, the rain held off and there was even some sunshine. However the cold westerly wind prevented even your reporter from stripping down to his shirt sleeves and the scores suggest that it made the game a lot harder than many of us expected. Some suggested that it was worse for the later starters, but with members in the early draw taking both first and last places, there was little evidence to support this. The organiser's decision to play a "1-2-3" competition with one score to count on the par 5s, two on the par 4s and three on the par 3s probably made things harder for some at least. This didn't stop him bowing to popular demand (well, slightly popular) and agreeing to try the competition the other way round in the future with one score to count on the par 3s etc. Today might have been a good day to make this change as at least 7 consecutive
tee shots involving three teams were hit against the wind into the water on the 13th. This might have been 9 consecutive shots had our President played first in his team instead of last. Scoring on the par 3s was made harder than it need of been for at least one team when our Captain having missed his putt for 3 points on the 3rd had his ball propelled back to him by a team mate who thought that two 3 pointers was sufficient on that hole. The cards show that even the extra 2 points would not have been enough to affect the order of the overall results. It is perhaps interesting to note that none of the 11 teams managed to record 3 scores on all, or even 4, of the par 3s. Indeed, only 3 teams managed it on as many as 3 out of the five par 3 holes.
In the circumstances, the 78 points scored by Peter Caston, Danny Enright and Jim Enright proved to be sufficient to give them first place, two ahead of Rick Eidam, Herbie Smith and Paul Willcocks. 75 points earned third prize for Andrew Chandler, Eric Parkes and Laurie Taylor with 74 points giving the fourth and final prize to George Crabbe, Cyril Dawes and Dave Vowden. Peter Dewhurst, Andy Gibson and Bob Rippon did not hang around long enough to receive their award of the balls for their 65 point score. The award was therefore somewhat reluctantly collected by Paul Fricker, Graham Thompson and Brian Williams.
Wednesday 15th March - Rollup - Ian Pring Reports:
​What a beautiful spring like morning, blue sky, warm sunshine, little wind, absolutely marvelous. The Seniors Captain went out in the first draw due to the greens committee meeting occurring before second draw completion.
15 out from the 1st draw and finally 17 went into the 2nd draw, an unlucky 2 four balls (in the opinion of some), 32 in total so 4 prizes. Did I mention what a wonderful day it was ? In fourth place, one of those 4 balls, John Essery, Colin Parr, Ed Copp & Tom Pettifer with 78 points. Peter Caston, Robin Tooze & Paul Fricker took third place with 80 points. Second spot was taken by the fantastic team of Laurie Taylor, John Hooper & Ian Pring. Pipped at the post by Steve Gidley, Alan Mathews & Paul Dorothy with a better back nine 84 points ( they calculated 83 but on behalf of the committee, their card was corrected to 84 as Steve's 3 for 2 on the 18th became 3 for 3). Ooh ! you can just feel the honesty. For the balls: Mike Conder wanted the balls and was convinced that his team's score of 74 was lower than Cyril's team's 73 for the balls, but alas it was Cyril,Dennis & Herbie for the balls. What a travesty, there were no balls.
P.S. New Prize Charts added - follow link on above notice board.
Monday 13th March - Individual Rollup (nQ) - Bill Dick Reports:
A bright sunny morning gave way to cloudier and cooler conditions as the day wore on. Still it stayed dry. There were 18 full greens and all bunkers in play with trolleys allowed.
This was the first day with the new entry fee and revised prize list in play.
There was an excellent entry of 61 players which meant there were 13 prizes to play for. There were a number of players with 35 points some of whom won something and some who did not.
Roger Field was the overall winner with 42 points pipping Richard Tomkins by 1 shot and Colin Parr by 2 shots.
Overall there were 6 twos and Alan Draper had 2 of them but that did not help him into the top 13.
There were some suggestions on the front 9 that my group was a little slow. However I was playing with Rodger who has a 28 handicap and so takes more shots than most which takes more time. My other partner was Dennis. Dennis takes a little longer because some times he has to rummage in his bag for another ball. I.E. on the 6th green his putt did not find the hole but as a result the ball was dispatched into the river. Also on 3 occaisions in 7 holes he had to drain the tank, which he was prone to topping up from time to time
Friday 10th March - Rollup – John Cann reports:
On a fine, sunny day 33 took to the course soaking up the early spring sunshine. Sales for the upcoming six nations draw went well accompanied by the usual amount of abuse and some bonhomie. Scoring at the top end was impressive but with a range of 19 points from top to bottom some perhaps found the conditions too hot.
With one team to come, early starters in the second draw, Keith Ham, Herbie Smith and Chris Vercoe were sitting comfortably as leaders in the clubhouse having achieved 91 points which on most days would see them in the winner's enclosure. Enter Cyril Dawes with a seasonal spring in his step and the signs for the leaders were not good confirmed when the card was produced with 93 points recorded. Cyril and his partners Colin Cole and Bill Dick took the honours and Keith, Herbie and Chris had to be satisfied with a very good second. Two scores on 87 took third and fourth with Dave Vowden, Dennis Wright and Nick Bromell pushing Dave Warren, Laurie Taylor and Paul Fricker into fourth by virtue of a 44 to 43 back nine.
At the other end there were three scores on 74 with the eventual winners of the balls anticipating their demise by asking for the announcement to be made 'in camera'. There was no chance of burying bad news and John Essery, Roger Field and Wally Phillips fronted up to take the balls.
Monday 6th March - Greenkeepers Revenge & Pre-season Dinner - Alan Draper Reports:
Despite the forecast over the weekend of terrible weather on Monday, it turned out to be a fine day with only a few showers. The Greenkeepers certainly took their revenge on the 24 Seniors' teams that turned out for the shotgun start, with dubious pins on the 8th, 10th and the 17th, which were actually off the green!
The Texas Scramble was won by a team of Eric Munday, Robert Rippon and Martin Rutley with a score of 67, second was Peter Bryan, Quinton Payne-Cook and Ian Pring with 69, winning on countback from the team of Bill Dick, Eric Parkes and Paul Willcocks.
51 members sat down for the much enjoyed pre-season dinner prepared by Laura and her team. Rob and Tony were warmly thanked for keeping the course in excellent condition through the winter and keeping it open so the Seniors could play.
A very big thank you to all the members who donated prizes towards the raffle.
Friday 3rd March - Rollup - John Essery Reports:
There were very few clubs under the balcony yet there were several seniors in the bar but when the hands went up for the draw there were just four, soon to become 5 when one member worked out a way of acquiring a carrying bag and then 6 when another realised why he came to the club. The course had been closed earlier but by 10.30 the front 9, on temporary greens, was open. Bow Belle Roger was consulted on the handicap allowance to which, I am advised, he gave careful consideration before announcing "full handicap". Two teams of three under the command of Roger from Morchard were sent out with instuctions to play, 3 scores to count on the par three and two scores on all other holes.
With just the two teams there was plenty of glancing across to see how the other team was doing and it was encouraging to see the occasional shot being taken from the trees. In the event the scores were high and with 49 points Roger Field, Herbie Smith and David Warren secured second place with the winners Laurie Taylor, Roger Phillips and John Essery with a score of 52. Commander Field was happy to hand over the report writing.
Wednesday 1st March - Rollup - Chris Vercoe Reports:
Hello fellow Seniors it gives me great pleasure to publish my very first Senior Moments. In total we were twenty four in number nine early birds and fifteen in the later draw. The winning team of Nick Bromell, Dave Vowden and Paul Fricker carded 87 points. In second place were Rob Tooze, Paul Dorothy and Joe Lawerence with 83 points. Special mention to Joe who recorded 17 scoring holes. The third place team (Superior back nine) Jim Enright, Allan Matthews and Graham Cox carded 81 points.
I would now like to share some of the lighter moments of our round. The team of John Essery, Ian Ping and Chris Vercoe, Ian and I noticed that JE was usually sensitive and caring towards his golf ball. He was heard speaking to the ball with phrases like "Stay true" "come down softly " and Don't shave the hole. All was revealed on the fourth, JE's ball was called Tracy!!! The relationship blossomed throughout the front nine and onwards to the 10 and the 11th. Alas true love didn't run true as on the 12th off the tee he drove Tracy into a large tree never to be seen again (tart).
Finally, I can describe a lot of my shots as Arthur Scargill,great strike but poor result.
Monday 27th Feburary - Rollup Individual Stableford - Ian Pring Reports:
​My first Rollup non qualifier as organiser, had me in the club earlier than I would otherwise choose, to witness quite a number of Seniors going out before the Rollup but sufferring the worst of the less than friendly weather. So the early draw saw 8 participants go out in 2 four balls. For the second draw after detracting those NHS present and those not playing at all, from the second draw gaggle, a number was concocted in my head and the counters offered out. Aghast ! 5 assorted tokens left in the bag. Grabbing a couple back and then swopping them around, order was finally restored and 18 of us went out in the second draw, so 26 in total.
The rain was intermittant and then tailed off as the rounds progressed with some warm sunshine for a while but a strong cold wind. Main greens all in excellent condition, bunkers in play but shortened course hence non-qualifier.
Laurence Taylor won the day with 40 points beating Paul Fricker on the back 9, there were six prizes and only 4 two's, full details can be found on our Seniors Pages ( Competition Prize Sheets ).
Friday 24th Feburary - Rollup - Graham Thompson Reports:
The weather continues to improve and 26 of us enjoyed excellent conditions on the course today.
The first draw attracted just 8 members which put them into the day's only 4-balls on three quarter handicap. One of these teams was unfortunately disqualified as no handicaps were recorded on the card, just the stroke allowances in the "handicap" column. Members are reminded that gross handicaps must always be shown. The organiser finds it helpful if the stroke allowance claimed is also shown when this is different, but only the full handicap is an actual requirement. Perhaps fortunately, the error made little difference to the competition result as the team concerned recorded the lowest score of the day (66 points) and none stayed long enough to collect the award of the balls.
At the other end of the leader board, scores were high and the results very close. Two teams scored 86 points with a remarkably good back nine of 47 points rather surprisingly relegating Rick Eidam, Chris Vercoe and Dave Vowden to third place despite Dave's 2 on the 18th. A 48 point back nine gave second prize to Mike Conder, Herbie Smith and Laurie Taylor. This left Cyril Dawes, Ian Pring and Graham Thompson to take the first prize with 87 points including a back nine of 49 points.
Jim Downing, Nigel Evans and Dennis Wright suffered the misfortune of losing one of their number after nine holes as Nigel was feeling unwell. A 30 point front nine including a not insignificant contribution from Nigel could not have helped. Nonetheless, the remaining twosome turned in a very creditable 41 points on the back nine, but this was not enough to avoid the award of the balls for their 71 point total. Their back nine deserved better.
On a day of high scores, we must report Colin Parr's feat of scoring an eagle 3 on the par 5 5th while playing with the NHS group. Claims that he achieved this with a tap-in were quickly dismissed, but estimates of the length of his 3rd shot varied wildly with a figure of about 150 yards receiving the most support. Well done, Colin. The NHS is obviously in ruder health than the papers would have us believe.
​Wednesday 22nd Feburary - Rollup - Paul Fricker Reports:
The course was dry and with high winds growing through the day as Storm Doris started to sweep by us slightly to the North. 1st with 84 Jim Enright : Eric Munday : Joe Lawrence.
2nd with 83 Dennis Wright : Rick Eidam : Nick Bromell.
3rd with 80 Paul Dorothy : Dave Conabeare : Danny Enright.
4th with 79 Herby Smith : Ed Copp : Paul Fricker.
I could not find the bag with the balls, these would have been collected By Wally Phillips : Ian Pring : Keith Ham with 75. A slight issue with rules on the 13th hole see 'Rules Arising'. Although Keith had to recreate their card as he lost the original somewhere between the air compressor and his car. He was later heard to say "I knew that would happen".
Monday 20th Feburary - Pairs Stableford - Ian Pring Reports:
​A misty start developed into a generally overcast day with light drizzle that was very intermittant and of short duration. The wind got up and was gusty in the later rounds. Very little to report on any incidents for the day except I forgot my golf shoes and Keith Ham's trolley threw itself in a bunker out of sheer depression and is now having councelling. The course without any recent downpours was relatively dry. There was an entry of 70 providing 5 prizes. First with 44 points were Richard Tomkins and Vaughan Gallavan the other pairs all had 43 points: 2nd Stephen Gidley & Barrie Greedy, 3rd John Smale & Jim Dunlop, 4th Alan Draper & Ian Pring, 5th John Essery & John Hooper. Two's were achieved by 10 pairs with a prize per player of not very much. Full prize details available as normal on the senior pages when logged in.
Friday 17th Feburary - Rollup - Graham Thompson Reports:
​A good turnout of 33 members entered today's competition, a number helpfully split 12 and 21 between the first and second draws. The weather was kind and beginning to warm up after the particularly cold spells that accompanied some of our games earlier in the year. Scores were good reflecting the excellent condition of the course with a creditable 87 points earning first prize for Mike Conder, Paul Fricker and David Vowden. Dave Conabeare, Danny Enright and Bob Rippon took the second prize with 84 points ahead of Rick Eidam, Colin Parr and Herbie Smith in third place with 80 points. Three teams contested the fourth and last prize each with 79 points. Two of these also scored the same on the back nine (39 points) but a better back six of 27 points won the prize for John Bundfuss, Paul Dorothy and Richard Wilson ahead of Andrew Chandler, George Crabbe and Dennis Wright with 23 points on the last six holes. They left empty-handed along with John Essery, Wally Phillips and Paul Willcocks whose 45 point front nine, the best of the day, and 65 on the first 13 holes clearly led to overconfidence and a collapse of concentration as they approached the finishing line.
67 points would have seen the balls awarded to Peter Caston, Joe Lawrence and Andy Scoots, but they decided that the prize was not worth the wait. This left your reporter together with Ian Pring and Tom Pettifer to receive the award for their 75 point score. This might have been avoided had Tom's eagerness to keep play moving not led him to stand by his ball on the 5th fairway some 30 yards ahead of your reporter whose thinned shot struck Tom on the foot and incurred the unwanted two ( one stroke penalty [ Rule 19-2 applies ] ). Tom shrugged off the injury and continued undeterred but Ian was sufficiently disconcerted to play the wrong ball on the next hole and incur a similar penalty. After that, lost balls and penalty drops were sufficient to prevent a full recovery
​Wedneday 15th Feburary - Rollup - Bill Dick Reports:
An ugly duckling of a morning turned into a swan of an afternoon. However the early rain did deter some as only 18 players in 6 teams competed, which meant 3 prizes.
One temp green , all bunkers and trolleys were in play.
In 3rd place with 84 points came Jim Enright, Herbie Smith and Paul Dorothy. Memo to Mr. Dorothy. With your teams handicaps you only get one shot each on the 18th hole.That means a gross 5 is a net 4 which equals one point.
2 teams tied on 88 points (4 fat ladies). Losing out on count back (46points) were Cedric Chapple, Laurie Taylor and Nick Bromell. First place therefore went to Joe Lawrence, Graham Cox and Paul Fricker with a back 9 of 47 points.
"Winning" the balls with a respectable 82 points were John Essery, Keith Ham and Ian Pring. Also on 82 points were Paul Willcock, Dennis Wright and Chris Vercoe. They had Paul W to thank for missing out on the "Crocodile Rock" as he holed a tricky 15 foot downhill putt on the last green. To quote the late great Henry Longhurst "This is what you dream of".
Monday 13th Feburary - 3 Man Team Texas Scramble - Eric Parkes Reports:
On a bright sunny day, there were 81 entrants for the Texas Scramble. Although the wind got up during the day,,the temperature was much warmer than those recently experienced during the cold snap.
The course looked superb and a credit to the Greens staff ,although playing conditions were tough at times with little or no run on the ball . It was reported than one player lost a ball to a crow, but apart from this, there is very little else to comment upon.
The result is interesting in as much as there were 6 teams contesting 2nd to 4th place with a score of 67.
In 1st place with a score of 66 were Cyril Dawes, Paul Fricker, Brian Kelly, 2nd with 67 points (bb9),Frank Morrell, Roger Wellaway Eric Munday.
3rd with 67 points (bb9) Styeve Gidley ,Simon Mann ,John Wigginton. 4th with 67 points Keith Blake, Andy Scoots, David Warren.
On the day there were 17 two,s worth £2.37 per team.
Friday 10th Feburary - Rollup - Graham Thompson Reports:
The surprising lack of a frost this morning allowed us to play the full course without restrictions save the bunkers being GUR. The forecast cold easterly wind never arrived and the threat of rain was low enough to allow even Rick's well known allergy to precipitation to remain quiescent. Your organiser was therefore rather surprised to start only 23 members in the day's competition; 11 in the first draw and just 12 in the second. Tales of missed (just) putts abounded but the condition of the greens prevented the blame from laying anywhere else than in the hands of the man with the club. Scoring was close with three of the seven teams carding 80 points, but only two of these received a prize leaving Cyril Dawes, Brian Williams and Dennis Wright empty-handed with their 38 point back nine. A 41 point back nine gave the third prize to Paul Dorothy, Danny Enright and Mike Hammond. They did not stay long enough to collect their prize and the organiser's failure to locate a suitable envelope meant that they may have to wait some time before receiving their winnings, and even that relies on the organiser's memory working rather better than it has of late.. Second prize went to Rick Eidam, Herbie Smith and Dave Vowden with a 44 point back nine allowing Wally Phillips, Laurie Taylor and Graham Thompson to take the first prize four points clear of the field with 84 points. Your reporter was thus happy to record a thoroughly enjoyable day's golf.
Wednesday 8th Feburary - Rollup - Bill Dick Reports:
On a very pleasant winter's day we had 1 temporary green and no restrictions on trolleys. Bunkers were still "G.U.R." due to earlier rain.
9 in the first draw which included the club captain even if he is a bit young for seniors, 24 in the second. 33 in total which equals 4 prizes.
A cluster of teams on 82 points lost out as did one on 83 points who scored 43 on the back 9. This is because the 3 ball of Dave Warren, Colin Parr and Wally Phillips also scored 83 but had 47 on the back 9 so they claimed 4th place. Envelope will be placed behind the bar next week.
Coming 3rd with 86 points came Dennis Wright, Bill Dick and Paul Willcocks. Were they affected by the absence of Dennis for two holes due to call of duty or was it nature calling? Who knows. Anyway in 2nd place with 88 points which included a back 9 of 49 points were Herbie Smith, Roger Field and Mike Conder.
However blowing everyone away were Nick Bromell Chris Vercoe and Graham Cox with 94 points scoring 53 on the inward half. Even allowing for the shortened 16th hole that is mighty impressive.
Or maybe handicaps need to be looked at. Maybe somebody from handicaps and competitions should be looking at these guys. Me for example.
Monday 6th February - 4BBB stableford – John Cann reports:
An early morning frost signalled a trolley restriction and temporary greens which soon improved allowing normal trolley service to resume. The threat of rain became a reality but as the many weather forecasters in our group said 'not as bad as they said'.
Calculators were still required for the three-quarters of nine-tenths handicap calculation which for the winners, Jim Dunlop and Barrie Greedy, held no fears in returning a score of 48 points. Second place with 45 points were Frank Morrell and Roger Wellaway closely followed a point away by Alan Draper and Ian Pring. Also on the same score and fourth by virtue of back nine scores were Dennis Wright and Rick Eidam.
There were 11 twos achieved by Keith Blake(2), Brian Kelly(2), Jim Dunlop, Jim Enright, Paul Fricker, Martin Howe, Alan Matthews, Frank Sanders and Laurie Taylor.
Wednesday 1st Feburary - Roll Up - Paul Willcocks Reports:
Fifteen early birds and nine elevenses rolled up in response to a fairly encouraging weather forecast despite a temporary trolley ban that was lifted following a late-morning inspection of the wicket. The early birds certainly caught the worms with two groups claiming two of the prizes. The combo of Jim Enright, Alan Matthews and Dave Conabeare were 3rd with 89 points and Danny Enright (hint of a family conspiracy here?!!), Richard Wilson and Graham Cox came second with 92 points. Top of the pile with an incredible score of 95 points were Cedric Chapple, Dennis (Guinness-is Good-for-You) Wright and John Cann. Scores greater than 74 points (the significance of which number will become apparent shortly) will no longer be possible as the invigilator immediately signed an Executive Order making them illegal.
There is no justice in this world as the two teams scoring a measly 72 points b******d off leaving a distraught trio of Paul Willcocks, Herbie Smith and Mike Conder to collect the balls with what they regarded as a respectable score of 74. No doubt even seniors will now see the importance of that number.
Monday 30th January - 3 Man Texas Scramble - Eric Parkes Reports:
An entry of 81 Seniors were down to play in the 3 Man Texas Scramble on Monday 29th January.
It was most unfortunate that the weather lived up to the forecast of very high winds and torrential rain from mid morning.
The early starters gained a very slight advantage over those playing later in the morning but overall, playing conditions turned out to be miserable for all concerned. The back nine needed extra care as the day progressed due to surfaces becoming very slippery in places.
Having said this, the result of the Competition proved to be a very close call with just two strokes separating the four Prize Winners.
In 1st place with a score of 65 was Alan Draper ,Ian Pring, Bill Dick, 2nd with 67 (bb9) Mike Charnock ,Danny Druce ,John Bingham .
3rd with 67 (bb9) Tom Pettifer, Walter Lonsdale, George Crabbe6 4th with 67 Peter Bryan, David Cousins, Martin Howe.
Although not the norm, the organiser decided to award any two,s of which there were 13 worth £3.09 per team.
The day did not end on a high note for the organiser/writer who managed to top up his his diesel tank with unleaded fuel.
Yes, I was very late getting home .
Friday 27th January - Roll Up - Graham Thompson Reports:
The cold south-easterly wind that started the day soon moderated to a very light breeze making it a good day for golf. The course continues to be in excellent condition and the scores reflected this. Only 30 members entered the competition, perhaps some were saving themselves for the Captains' Drive–in the following day, but we enjoyed conditions that could hardly be bettered for this time of year.
An excellent 86 points (including 7 points – and a birdie – on the 2nd) won first prize for Cedric Chapple, Paul Dorothy and Steve Gidley. Cyril Dawes, Roger Field and Paul Fricker took the second prize with 83 points, 2 points ahead of the third placed team of Mike Conder, Ian Pring and Herbie Smith. Two teams came in with 80 points but a better back nine of 44 gave the fourth and last prize to Ed Copp (2 "p"s and 1 "o", David, not the other way round), Graham Thompson and Dave Vowden ahead of Peter Bryan, Rick Eidam and Brian Williams.
Peter Dewhurst, Andy Scoots and Ray Williams would have been awarded the balls for their 72 points had they stayed. The same applied to Peter Caston, Wally Phillips and Bob Rippon with 74 points. This left a tie for the award with a normally very respectable 78 points between John Essery, Roger Phillips and Dennis Wright and Keith Ham, Tom Pettifer and Laurie Taylor. Both teams had a 39 point back nine and both had 26 points on the last six. However, a storming finish of 14 points on the last three holes by Keith and partners left the award to John, Roger and Dennis. They probably deserved better balls than the ones they actually drew
Wednesday 25th January - Roll Up - Bill Dick Reports:
Another day another heavy frost but,instead of fog, bright sunshine. Nevertheless it was all temporary greens and all bunkers "G.U.R."
Just after 9.30 A.M. 7 insomniacs set off carrying their golf bags.They had the worst of the conditions and that was reflected in the scores.
The second draw was delayed slightly when it was announced that the trolley ban would be lifted at 10.30. This encouraged some potential N.H.S. players to play the full 18.
With 21 in the second draw we had a field of 28 which meant 4 prizes.
The trio of Colin Cole, Roger Phillips and John Hooper scored 66 which was not quite the worst score but was bad enough to get them the balls.
2 teams tied for forth with 75 points but by virtue of a back 9 of 42 Cedric Chapple, Keith Ham and Wally Phillips got 4th.
Pipping them by 1 shot in 3rd place were Laurie Taylor, Colin Parr and John Essery.
A further shot ahead on 77 points winning second place were Cyril Dawes, Dennis (Mr Punctuality)Wright and Ian Pring.
In first place with 79 points we find Tom Pettifer, Chris Vercoe and Bill Dick. The latter played the last 12 holes in 46 gross but Alan Draper is not worried.
Monday 23rd January - Roll Up - Bill Dick Reports:
The individual roll up planned for today was abandoned.
A heavy unexpected frost allied to freezing fog meant that all regular greens were out of commission and a total trolley ban was in force. Only 4 worm catchers were present for the first draw and they decided to do their own thing.
There was almost no enthusiasm for an individual roll up at the time of the second draw and so 15 rollers set off in teams of 3 to play a Texas scramble.
Visibility from the first tee was just about O.K., but in the lower reaches of the course it really was not playable. However the 15 and the the 12 nine holers behind them managed without mishap until around 1 P.M. when the fog cleared and revealed a fine winters afternoon.
2 Prizes with second place going to Andrew Chandler, Herbie Smith and John Cann who scored a net 59.2.
However they like everyone else was left trailing in the wake of Alan Draper Chris Vercoe and Cedric Chapple who scored a net 53.6. They played the last 4 holes in 5 under par.
Friday 20 January - Roll up – John Cann reports:
The heavy overnight frost and the requirement to carry did not put off 22 determined souls from taking to the course to compete. Half handicap was the rule and with seven in the early draw the resulting four ball had to test their arithmetic prowess calculating three-eighths before a ball was struck.
The runaway winners were the team of Colin Cole, Cedric Chapple and Ian Pring scoring 87 points. Chris Vercoe, Rick Eidam and Keith Ham with 81 filled second spot beating Dave Vowden, Denis Wright and John Cann into third by one point.
The early draw three-ball of Andy Gibson, John Bundfuss and Joe Lawrence (62) and the four-ball of Paul Dorothy, Ray Williams, Steve Gidley and Barrie Greedy (71) saw the writing on the wall and had vacated the premises prior to the 'award' of the balls. This left Laurie Taylor, Roger Field and Herbie Smith with a respectable 76 to put their hand in the bag.
Wednesday January 18th - Rollup - Bill Dick Reports:
A fine January day with a full course and no restrictions saw 36 rollers in the two draws. This included the late arrival of the incoming club Captain Alex Williams.
He is welcome to join us any time he likes but unless he is in my team he will take a handicap restriction.
Five prizes on offer plus the balls. The lowest score of the day was 63 points by Steve Gidley's team but they did not hang about so the balls went to Cyril Dawes, Dennis Wright and John Essery with 71 points.
5th place with 77 points went to Wally Phillips, Ray Williams and Peter Dewhurst. 4th with 79 were Tom Pettifer, Roger Phillips and Chris Vercoe.
2 teams tied on 80 points. With a back 9 of 41 3rd were Dave Conabeare, Peter Caston and Joe Lawrence. A back 9 of 43 saw the four ball of Jim Enright, Bob Rippon, Graham Cox and Nick Bromell come second.
This left the four ball spearheaded by the above Alex Williams to come in first with 82 points. His playing partners were Ian Pring, John Cann and John Hooper (not him again)
Monday 16th January - Medalford - Graham Cox Reports:
Mid January, the weather fair, and the course in good condition. And so the scene was set for some good golf from the 24 teams with the fun Medalford format.
Unfortunately a helicopter parked on the 11th fairway meant that the competition had to be adjusted to 17 holes (no Crazy Golf option in the rules), but despite that there were some very good scores posted.
First and second place went to teams both of whom produced net scores of 25. Andy Scoots, Keith Blake and Dave Warren took the honours with an impressive 44 front nine and the better back nine, leaving Martin Howe, David Cousins and Graham Cox in second place to bemoan their dropped shots on the 18th.
The 3rd and 4th placed teams also both had the same net scores (29) The winners on countback being Keith Ham, Ed Copp and Barry Lias, with Alan Wiley, Gerry Hodder and Peter Stunell taking 4th place.
Despite the excellent overall scores there were only 4 "twos", resulting in each of the successful teams receiving £9.
And so back to the drama of the helicopter, care of Devon Air Ambulance.
I can report that despite his mishap Paul Willcocks is well, and was back at the club on Wednesday looking his usual suave self. I am sure we are all pleased to hear he is recovered and in good health. Rumour has it that the pressure of playing with the Captain and Vice Captain, together with a score of 42 on the front nine, and 6 points on the 10th, was all too much on the day. But I guess we will never know, as Paul took the card with him to hospital, and I had to "DK" the team for not submitting a card!
I am sure that Paul, or his partners, will be happy to regale the complete saga if bought a drink.
I understand that Paul was pleased to tick "Helicoptor ride" off his bucket list, although he would have preferred it not to have been flat out on a stretcher!
Friday 13th January - Rollup - Graham Thompsom Reports:
Friday 13th clearly persuaded a lot of our regular competitors not to chance their luck – or perhaps it was just the weather. A bitterly cold north-westerly wind certainly didn't help although we were once again fortunate (and grateful to our green staff) with the course in good condition, all main greens in play and only the very wet sand in some of the bunkers to cause unwelcome difficulties. Despite this, some of the thirteen of us who went out found scoring unusually difficult with one team to your reporter's personal knowledge failing to score at all on the first hole. Only one team, the 4-ball of John Essery, Ian Pring, Herbie Smith and Dennis Wright managed to better par with a score of 77 points. 71 points was sufficient to earn the second and only other prize for Cedric Chapple, Paul Dorothy and Richard Wilson. The other two teams suffered from a recurrence of the trolley control issues that were once the staple diet of these reports. The only Phillips in today's competition spent so long looking for both his first and his provisional ball in the woods on the right of the 11th that his trolley decided it was time to move on and was only just saved (by about 2 feet) from embarking on a hectic scramble down towards the 12th green. Its owner saw none of this but on his return to the fairway several minutes later was surprised to find that his first ball had not gone over the edge but was waiting patiently for him on the edge of the rough. The 2 points he eventually scored there were well short of the number needed to avoid him winning the balls ably assisted by his two partners, Mike Conder and Graham Thompson.
Wednesday 11th January - Rollup - Bill Dick Reports:
No restrictions on the course or on trolleys. Course in very good condition.
30 attended the roll up draws with a further 12 doing 9 holes. Not a bad turnout on what was a very windy, but dry, day.
Our reporter was restricted to playing with the 9 holers by Affairs of State (mug shot).
In the big roll up there were 4 prizes with 4th going to Ed Copp, Dennis Wright and Ian Pring who had 75 points.
3rd with 76 points were Richard Wilson, Peter Dewhurst and Nick Bromell.
2nd with 78 points were Joe Lawrence, Graham Cox and Danny Enright.
The winners with 80 points were Rick Eidam, Paul Fricker and Keith Ham.
2 teams tied for last with 68 points but only one remained and they collected the balls. Tom Pettifer, Chris Vercoe and Mike Conder were the unlikely lads.
Monday 9th January - Greensomes - Ian Pring Reports:
Well ! not Foursomes but Greensomes, however if the first drive was good it very quickly became foursomes anyway. The faces of all about to enter the fray showed concern of the forcasted storm. However it never really came except for 15 mins towards the end by which time most had returned to club house heavily clad but relatively unscathed. It was enough though to break Bill's brolley swiftly fixed by our main fixer Andrew for very little reward, no surprise there then. Highlights from my own personal experience was a sandy 2 from a less than healthy Colin C on hole 7. Oh ! also it has to be reported: Balls thrown by the little wizard = 0.
Results on above link.
Wednesday 4th January - Rollup - Bill Dick Reports:
The first roll up of the new year was held on the full course with trolleys allowed. For the time of year the course is in excellent condition.
26 of us rolled up- 13 in each draw, 3 prizes.
3rd with 81 points were Nick Bromell, Jim Enright and Alan Matthews.
2nd with 82 points the trio of Dennis Wright, Paul Fricker and their anchor Roger Phillips.
However winning by a distance were the 3 ball of Ian Pring, Johnny Hooper and Bill Dick who scored 90 points.
The 3 lowest scores were recorded by early birds who had left by the time of the announcement. This left the balls between 2 teams on 80 points.
The organiser initially got it wrong but eventually the crocs went to the four ball of John Essery, Keith Ham, Cyril Dawes and Wally Phillips.
Monday 2nd January 2017 - (3 Clubs and a Putter) - John Essery reports:
A cold start, in more than one way, three clubs and a putter received an icy reception and with ground frost the front 9 were all temporary greens which resulted in a reduction to half handicap adding significantly to the frigid conditions. If that wasn't enough we apologise to other club members for the inconvenience caused by not noticing that today was a bank holiday when the competition was included in the diary which denied others access to the first tee until shortly after 11am. At least conditions improved sufficiently by then to return to main greens.
A good turn out for a Bank Holiday saw 53 competitors, 29 in Division 1 and 24 in Division 2, take to the course and despite the usual comments from the higher handicappers on the the number of shots lost the scores in both divisions were very similar.
In Division 1 the top scores were 32 with Jim Dunlop edging it over Ed Copp on a better back 9, third and fourth both had 31 points with Arthur Moughton getting the verdict over serial winner Alan Draper.
In Division 2 the leading scores were 31 where Graham Jones beat John Dean on the count back, third and fourth shared 30 points with Roger Gratton getting the decision over Joe Hull.
With just four clubs in the bag trolleys were in limited use, however one regular when asked why he was not carrying appeared over his bag and four clubs and under his panama most indignantly and inquisitively, but refrained from saying "do you know how heavy a gallon of Guinness is" that is of course at the beginning of the round, it gets lighter as the round progresses.
Later in the round it was difficult to understand how with just four in the bag one of our members, affectionately sharing his nickname with one of Santa's reindeer's, left 25% of his clubs on the 12th green. To avoid any delay and already with his latest ball lost, the finder delivered the club to the left handed user who clearly had not noticed it was missing when with surprise he said"Where did you find that?"
Hopefully despite the cold start and the less than usual points tally the sunny day gave us all a good start to the new year in the knowledge that that in most cases, if not all, today was our worst score of the year so far and there is better to come. Next week (9th January) "Greensomes" is the competition where you can always blame your partner for a poor score.
Wishing you all a happy golfing in 2017.
---